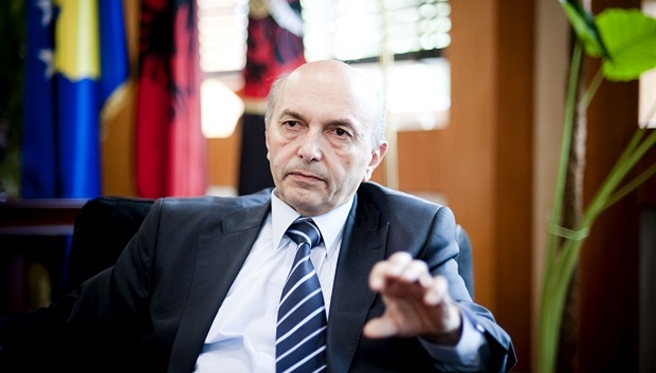 Pristina, August 28, 2014/ Independent Balkan News Agency
By Elton Tota
Leader of the Democratic League of Kosovo, (LDK), Isa Mustafa said today that the state is being controlled by the party in power and that the coalition that he's part of will be engaged in changing this situation.
The head of LDK says that nobody can stop the opposition bloc from forming the new institutions.
"All of what's happening in the political spectrum in Kosovo is an example of poor democracy and the need to build a new democracy. I don't think that the institutions that have been built so far are independent. But, we must all make efforts for these institutions to become independent, because the contrary doesn't only threaten the democratic development of the country, but it also threatens basic human rights", declared Mustafa.
Mustafa declared that opposition parties have a majority in parliament, while the Democratic Party of Kosovo is a minority and it's impossible for it to form a government.
"Nobody is denying that a coalition has won the highest number of votes in the elections. I'm convinced that we would all support the idea that the party that comes first in the elections should form the institutions, if it has a majority in parliament, But, the current circumstances are showing that the first party in the  election only has 30% of the support of voters, while 70% of parliament doesn't support it. This means that our path is right. In democracy, the path of those who manage to have the support of the majority is always fair. We will confirm this right in parliament with our vote and will", said Mustafa. /ibna/