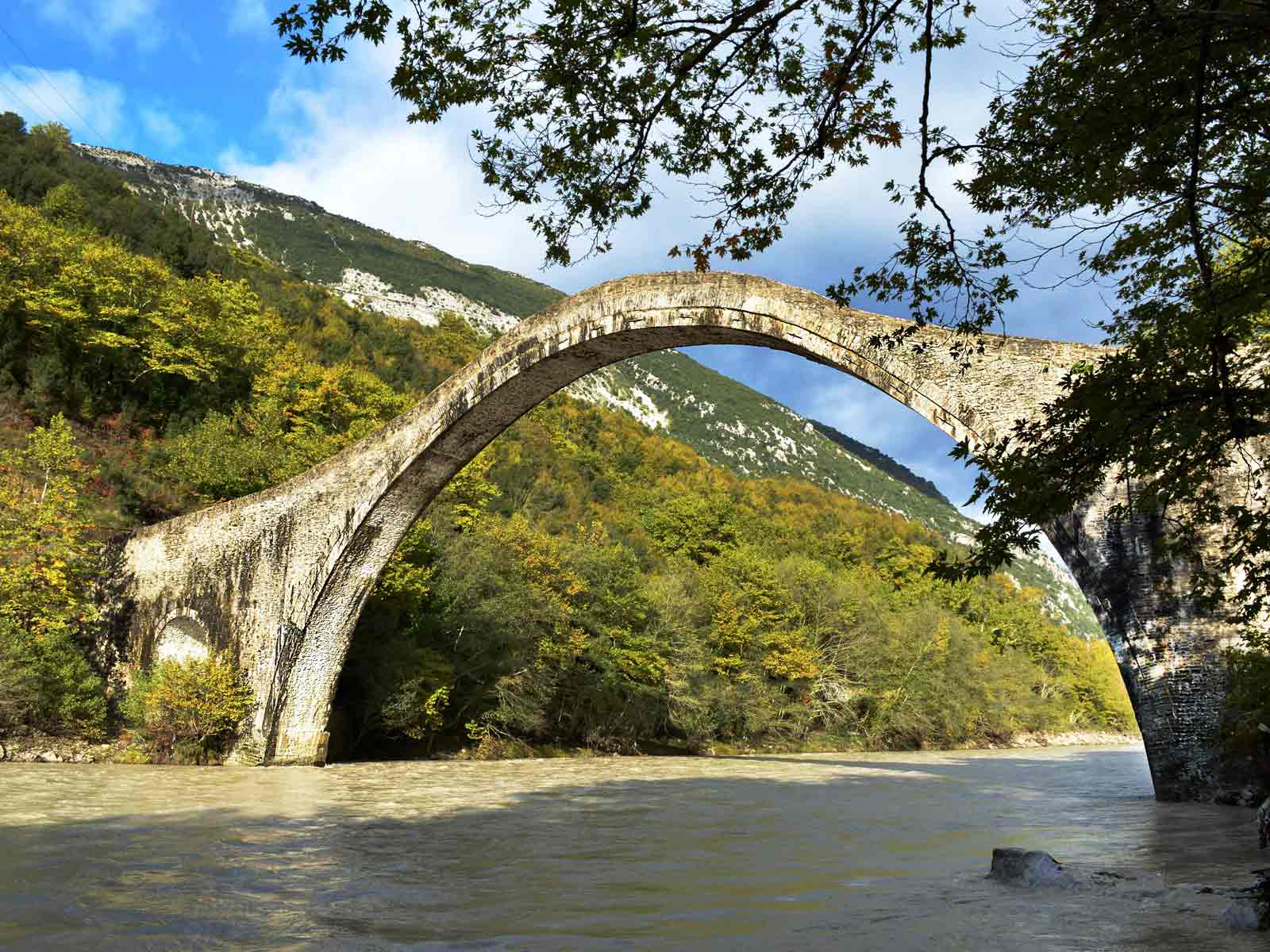 Athens, February 2, 2015/ Independent Balkan News Agency
By Spiros Sideris
Residents of Tzoumerka are in a state of shock after the collapse of the bridge of Plaka, which was an integral part of the cultural heritage of the region.
The arched bridge of Plaka was the biggest in the Balkans, with an arc length of 40.20m and height at its the center, 21 meters. This is a bridge with great historical significance, as it served as the customs office from free Greece to the enslaved Epirus. Symbol of unity and togetherness of the resistance forces, since there, on February 29, 1944, was signed the agreement Plaka-Myrofillou for joint action against the country's German occupiers.
The bridge was a trade route that connecting Tzumerka with the rest of Epirus and Thessaly. The arch sustained the bombs of the german airplanes, but survived with minor damage to its right side. The Raftanites repaired it with cement in 1943 and the bridge has since operated without problems. Every year, during the Epiphany, at the Bridge of Plaka, the residences of Tzoumerka performed the custom of the christening of the Cross.
Direct initiatives for the restoration of the historic bridge of Plaka has already been undertaken by the Prefecture of Epirus and the municipality of North Tzoumerka according to vimanews.gr. The Prefect Alexander Kachrimanis already contacted the Dean of the National Technical University I. Kolias, who accepted the request for the preparation of a restoration study.
The assurance that the municipality of North Tzoumerka will also immediately start contacts and appeal to the National Technical University that has the expertise to undertake an initiative to begin the study and seek funding for the restoration of this historic monument, was given by Mayor Giannis Senteles.
Prime Minister Alexis Tsipras after the meeting at the Civil Protection Operational Center expressed his regret for the collapse of historic bridge, noting that an echelon of the Ministry of Infrastructure has departed from Thessaloniki headed for the region in order to assess the damage. At the same time, an echelon of the Ministry of Culture in Athens will examine all the historical sites, including the historic "Bridge of Arta", while it will be discussed what can be done with the Bridge of Plaka.