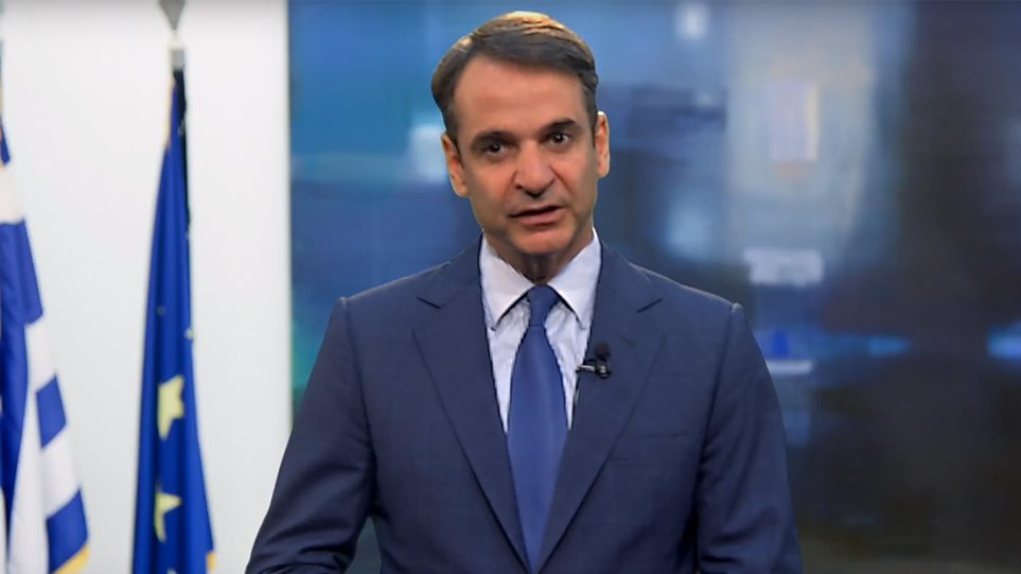 Meetings with Trump, Erdogan, Zaev, Rama, Thaci
Picking up where he left from after his first tour of the European capitals, and as always seeking to promote Greece's new image as a confident and participatory country in all major international debates, Prime Minister Kyriakos Mitsotakis arrives in New York today.
On the occasion of his participation in the operations of the annual UN meeting, the prime minister will stay in New York for six days and will meet with international leaders, including Donald Trump. Mr. Mitsotakis will speak on Monday and Friday at the UN operations and will also meet with investors, attend think tank meetings on foreign policy as well as mandatory meetings with the expatriates.
Though he would prefer to avoid it due to the intense atmosphere, Kyriakos Mitsotakis will meet with Turkish President Recep Tayyip Erdogan and Zoran Zaev.
Describing the trip, government sources said that Kyriakos Mitsotakis was moving to New York with a triple goal:
-First to discuss all foreign policy issues, either regional (Turkey, Cyprus issue, Western Balkans, refugee / migrant issue), or global (US relations, trade relations with major economies such as Australia and India).
-Secondly, to highlight on an international level his reform plan and the new ground that is being cultivated, in order to attract even more foreign investments through meetings with global economic agents.
– Thirdly, to take part in discussions on major issues of concern to mankind, such as climate change.
At the same time, he will hold meetings with the Greek expatriates and discuss, among other things, the proposal for the vote of Greeks abroad. As a government spokesman said last week, "the prime minister will promote a country that is active on big issues concerning all of humanity. He will speak on climate change issues and will have meetings with economic stakeholders rather important for the whole world. Kyriakos Mitsotakis' program begins on Monday with a speech at the UN Climate Summit. On Friday, the last day of his stay, he will address the 74th UN General Assembly. One day earlier, on September 26, Mr. Mitsotakis will meet with UN Secretary-General António Guterres.
The prime minister will be accompanied by Foreign Minister Nikos Dendias, government spokesman Stelios Petsas, Deputy Foreign Ministers Kostas Fragogiannis and Diamandaris. The Ministers of Education, Niki Kerameos, Development, Adonis Georgiades, Interior Affairs, Takis Theodorikakos, and of Culture, Lina Mendoni will also be present at the General Assembly operations.
Important meetings
"Greece, after the double adventure of the economic crisis and of populism, is no longer marginalized as a simple observer, nor is asking for special treatment in return for concessions", government sources said, sending a message for the prime minister's top meeting with US President Donald Trump next Tuesday on 24 September. It is noted that the US President's bilateral meetings are scarce during his presence at the UN General Assembly, which has 193 members.
His first meeting as prime minister with Turkish President Recep Tayyip Erdogan on Wednesday is also rather significant. It is a "reconnaissance meeting, during a turning point for the Greek-Turkish relations". So far, the Greek Prime Minister has avoided statements specifically on Greek-Turkish policies, after following a toned-down policy. Kyriakos Mitsotakis has recently said that if Mr. Erdogan desires for the Greek-Turkish relations to be relaunched, he should act like it. As the government spokesman put it describing the climate, "we always want the channels of communication to be open. Dialogue is always preferable to unilateral views. Yet we want Turkey to stop its provocative actions, especially in Cyprus, whether they occur in the sea, the EEZ, or with the country's intervention in the discussions between the two communities.". It is noted that last Thursday the Prime Minister had a phone call with the President of Cyprus Nicos Anastasiades, in order to coordinate their actions. Mr. Anastasiades will meet with him during the UN General Assembly's operations on Thursday, the 26th of this month.
The Western Balkans on the agenda
The prime minister will also have his first reconnaissance meeting with Western Balkan leaders Edi Rama and Hashim Thaci on Monday, and with Zoran Zaev on Tuesday, in order to discuss the wider issue of the Western Balkans. "The EU will also be concerned in the near future about the progress of talks for the Western Balkans enlargement. Therefore, we are addressing the issue as a whole", the government spokesman states.
Mr. Mitsotakis is expected to meet with Indian Prime Minister Narendra Modi on 26 September and with Australian Prime Minister Scott Morrison on 24 September. Furthermore, the Prime Minister's bilateral contact with Palestinian Authority President Mahmoud Abbas on 23/9 is rather significant.
Economy and investments
The prime minister's associates describe his contacts in the field of economy as extremely important in terms of attracting investments. Greece, they stress, with a new government and the unblocking of flagship investments, gets back in the picture of international economic players. He will attend a lunch on Wednesday hosted by the US Secretary of Commerce Wilbur Ross, where investors will be present. He will also have contacts and meetings with international investors and top players in the global economy at the Bloomberg Global Business Forum on September 25, and the Goldman Sachs event on September 24.
During his five-day visit, Mr. Mitsotakis will attend the Atlantic Council's International Advisory Board (IAB) meeting on Tuesday.
He will also attend a meeting of the Council of Foreign Relations (CFR), a major think tank on foreign policy, on Thursday, September 26.
Homogeneity
Finally, as is the case with every major visit of a Greek Prime Minister, Mr. Mitsotakis will meet with representatives of the Greek expatriate community, where inter amongst others he will unfold the proposal for the vote of Greeks abroad. In this context, he will speak on the evening of Wednesday 25 September at an event of homogeneity in Astoria, and on Thursday 26 September he will have a meeting with the Archbishop of America, Mr. Elpidoforos. /ibna