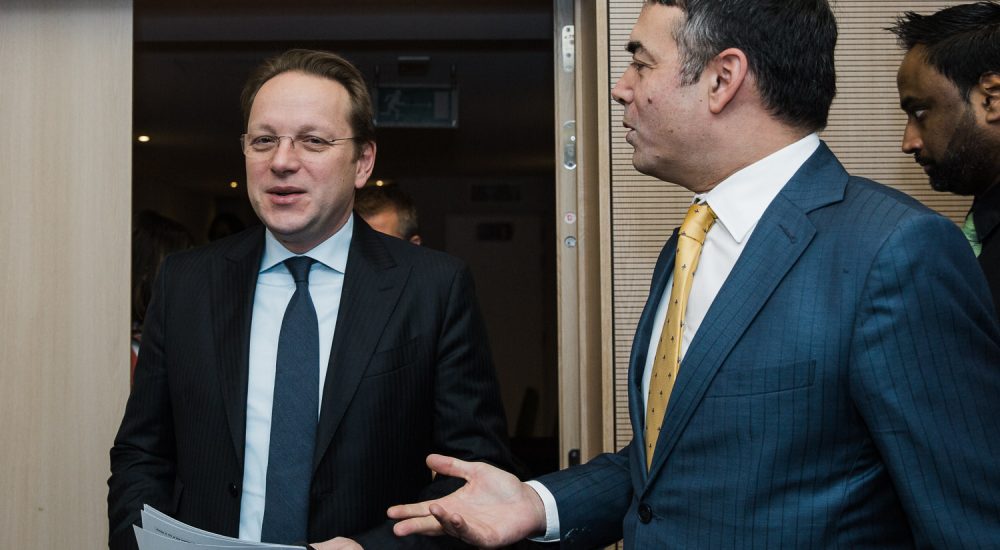 Talks with North Macedonia and Albania on EU membership should begin in spring and thus correct the mistake made against the two countries in October. Enlargement Commissioner Oliver Varhelyi made these comments yesterday at an informal meeting with the EU foreign ministers, which was also attended by ministers from North Macedonia and Albania.
The government is optimistic that next year the country will get a date for the start of talks, but opinionists and political analysts have dilemmas. They see no chance of the two countries receiving the green light at the Zagreb Summit in May, as it is impossible for the member states to reach an agreement on the French methodology by then.
Foreign Minister Dimitrov said after the meeting that the country focuses on implementing reforms. He also announced the visit of the Enlargement Commissioner to Skopje.
"We were told that there would be a decision in June, so we had to correct that. I do not think there is any alternative to the Western Balkans other than EU integration", said Foreign Minister Nikola Dimitrov.
"We see nothing new here, no new hope for a change in the French position, namely a change in the position of the French president. Coming up with a new methodology it still needs to be agreed by all member states and it is questionable when it will happen", says Malinka Ristevska Jordanova of the European Policy Institute.
The informal meeting in Brussels preceded the meeting of the EU Foreign Affairs Council./ibna