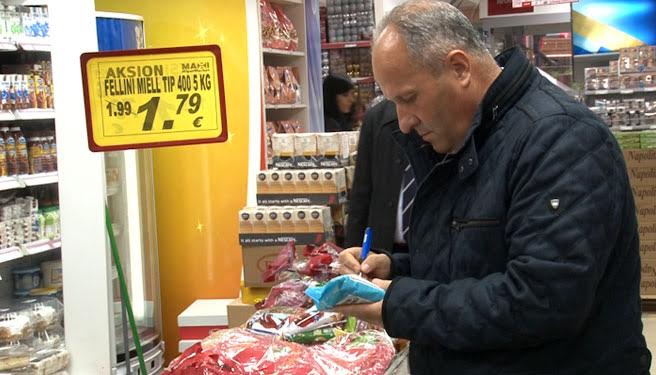 Pristina, 22 December 2015/Independent Balkan News Agency
By Elton Tota
Government of Kosovo has approved a number of acts which aim at protecting the health of consumers, but these acts are not yielding the necessary results.
Consumers complain that prices of products are not the same as that shown on the case and the declared weight is not real. Some of them told IBNA that state institutions are not offering protection as far as consumer protection is concerned.
"Very little is being said about consumer rights. As consumers, we're facing products of a suspicious content and without standards, with expired dates and other problems. Institutions in Kosovo have done very little in this aspect", says A. Konsumi from Pristina.
Professor of European Law, Muhamer Pajaziti says that Kosovo has approved all the necessary acts which offer protection for consumers, but the necessary mechanisms for their application are lacking.
"The consumer protection act completed in 2009, is in compliance with the EU legislation. Also, Kosovo has ratified the 10 European principles that offer protection for consumers, the law on food, standards and metrology, but they are not being applied in practice", Pajaziti says.
Head of "Consumer" non government organization, Selatin Kacaniku told IBNA that the law on consumer protection in Kosovo is not yielding results and according to him, this has led to the current market.
The same opinion is also shared by professor of European Law, Llokman Murtezani. He says that Kosovo doesn't have functional institutions which offer protection for consumers and the consequences for this anomaly can be serious.
Consumer fraud is also admitted by the Inspectorate of Trade, which has issued 39 administrative and punitive measures against economic operators.
Chief inspector for the market at the Ministry of Trade and Industry, Lulezim Syla, says that the inspectorate is constantly present in the domestic market, in order to inspect and make sure that consumers receive a quality product.
He says that recently, this inspectorate has received tens of complaints from consumers on the prices. According to him, all of these complaints have been handled by the inspectorate and action has been taken.
"As an institution, consumer is our priority. This means that we take measures against wrongdoers who deceive consumers", Syla says. /ibna/