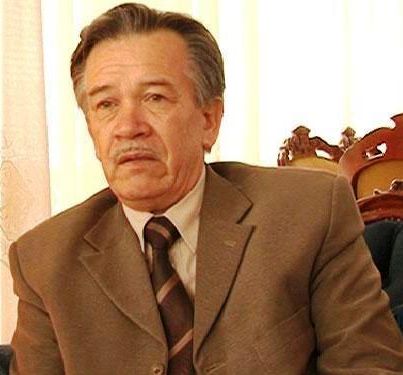 Interview given to IBNA news agency by the head of "Consumer" NGO, Selatin Kacaniku
Kosovar producers face a big change in order to achieve European and international standards to offer quality, safe and healthy products. In the framework of World Consumer Day, the head of "Consumer" NGO, Selatin Kacaniku, talks in an interview for IBNA news agency about the main challenges that Kosovar companies face and clarifies the dangers coming from imported and suspicious products  from the countries of the region for domestic consumer and the measures which must be taken by competent authorities in controlling these products.
Interviewed by Elton Tota
IBNA: Latest data from the Agency of Statistics of Kosovo indicate a high level of imports entering Kosovo. What are the reasons for this invasion of foreign products?
Kacaniku: All statistical data talk about a high level of imports entering Kosovo. The low level of domestic production is one of the main reasons. According to us, another reason is the opening of foreign branches in Kosovo. Several businesses operate with a mixed capital and some, based on our perception with foreign capitals, the shareholders of which favor the import of products from their countries of origin or interest. Some market owners still do not reflect sufficient national knowledge. With or without knowledge, they are sabotaging domestic production.
IBNA: Among public opinion there's a conviction that Kosovar products are not quality products, while we believe that foreign products meet the standards. What's the truth about these products, especially with food products?
Kacaniku: Both domestic and imported, depending on how much they meet standards, can be quality products or not. Not only domestic products which are yet to create a mark and brand, but imported products too may be far from meeting the necessary quality. The mechanism for the monitoring and inspection of the market doesn't have material support in order to invest in new personnel, laboratories and other equipment which would inspect all products which do not meet European quality standards.
Thus, companies produce by offering a quality which can be detected and monitored by the state mechanisms responsible for inspecting the market in Kosovo. The quality and ingredients of a dozen imported products differ if they are destined to their home market/consumer, EU market or consumer or Kosovo's market or consumer, thus foreign companies apply different standards for different countries.
IBNA: How safe are Serb products and products from the region for the Kosovar consumer?
Kacaniku: Import from Serbia and other countries that are yet to recognize the independence of Kosovo is a different issue. Serbia doesn't allow exports toward Kosovo. It obliges import companies to declare their products as distribution and not import. This obligation consists on a serious legal-constitutional breach, because this way, Kosovo is treated as part of Serbia.
From Serbia we have imported cancerous corn containing M1 aphlatoxine; fruit juices of a suspicious and cancerous quality, biscuits and other sweets with cancerous packaging; wheat with a high presence of hard metals; plant based butter which violates consumers' religious feelings, flour with high levels of additives or without the necessary additives, such as folic acid, etc. A large quantity of cancerous derivates of diesel is also imported from Serbia. This is the "safety" offered from products that are imported from Serbia.
IBNA: How can we be safe from imports, especially agricultural products, products for which Kosovo has natural resources and human resources to cultivate?
Kacaniku: The best protection comes by applying laws. On the import of products, alongside the application of the law, there must also be lab tests for each product. The experience with the import of non quality and cancerous derivates of diesel oblige Kosovo to sign a cross country agreement according to which products must be accompanied by the necessary documents and to have inspection of the paperwork and visual inspection of products on the border. Kosovo must not allow the import of excessively subsidized agriproducts, of a suspicious quality, cultivated with an excess of hormones, pesticides and antibiotics. To allow import of inputs for agribusiness which have expired, which have a suspicious quality, means sabotaging domestic production, which constantly endangers farmers.
IBNA: How much is benefiting Kosovo from CEFTA Agreement?
Kacaniku: I don't think Kosovo is benefiting from the CEFTA Agreement. In reality, Kosovo has been damaged by this agreement, which doesn't have an international watchdog institution. The inadequate reciprocity has not raised the awareness of several CEFTA member countries, therefore I believe that this agreement must be revised. /ibna/