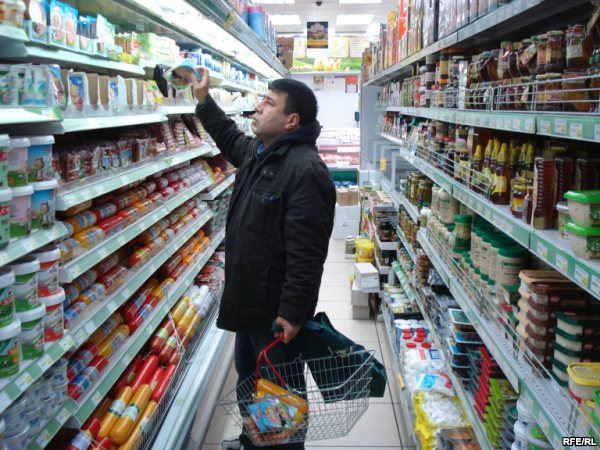 IBNA Special Report
Pristina, October 28, 2014/Independent Balkan News Agency
By Elton Tota
Suspicious and expired products continue to circulate in the market of Kosovo. They are a serious threat to the health and safety of consumers. Meanwhile, competent authorities which must offer the necessary mechanisms for the application of the Consumer Law, are not operating like they should.
Experts of Europe law told IBNA that Kosovo has passed a large number of laws for consumer protection, in harmony with the EU laws, but these laws have not been applied in practice.
Professor of European law, Bardhyl Hasanpapaj, told IBNA that consumers in Kosovo face, on a daily basis, products that are a threat to their health.
"Consumers in Kosovo consume suspicious products, without standards and expired. Besides this, they often fall victim of deceptive marketing which is prohibited by EU regulation. Contracts are not respected either. It often happens for the product to have many problems and the consumer cannot exert his right to return the product or to be refunded. Therefore, EU basic principles for consumer protection do not apply here", says Hasan Papaj.
The same opinion is also shared by the professor of European Law, Llokman Murtezani. He told IBNA that Kosovo doesn't have functional institutions for the protection of consumers and the consequences as a result of this abnormality can be huge.
"Unfortunately, the life of our citizens is being threatened on a daily basis. Agency of Standards, Metrology, Accreditation and Certification do not function. This is reflected on the numerous products that we have in our market and which do not meet any standards. It's clear that domestic products and imported ones are not controlled and they are allowed to circulate through bribery and corruption", says Murtezani.
Head of "Consumer" NGO, Selatin Kacaniku, says that the law on consumer protection in Kosovo doesn't function like it should and according to him, this has taken the situation in the current state.
"Consumers in Kosovo are protected to the extent that the law acts and the law doesn't act at all, because it's in the hand of one man who is above the law", says Kacaniku, who nevertheless, adds that the work that has been done from sanitary inspectors recently must be commended.
According to Kacaniku, 100 tons of expired meat have been seized in the depots and markets of the country, but he says that another concern relates to the suspicion that if further investigations are carried out, then other expired products will be found.
Agim Shahini, head of the Kosovo Business Alliance says that consumers in Kosovo are not protected and that they have nowhere to complain.
"Consumers in Kosovo are not protected and citizens are not aware of their rights. We have the law on consumer protection and 90% of the population doesn't know that this law exists", says Shahini.
Representative of the consumer protection office at the Ministry of Trade and Industry, Izer Arifi says that this department must be developed in order for the consumer to be more protected. But, according to him, given that the budget is limited, the department continues to remain at the present state. /ibna/