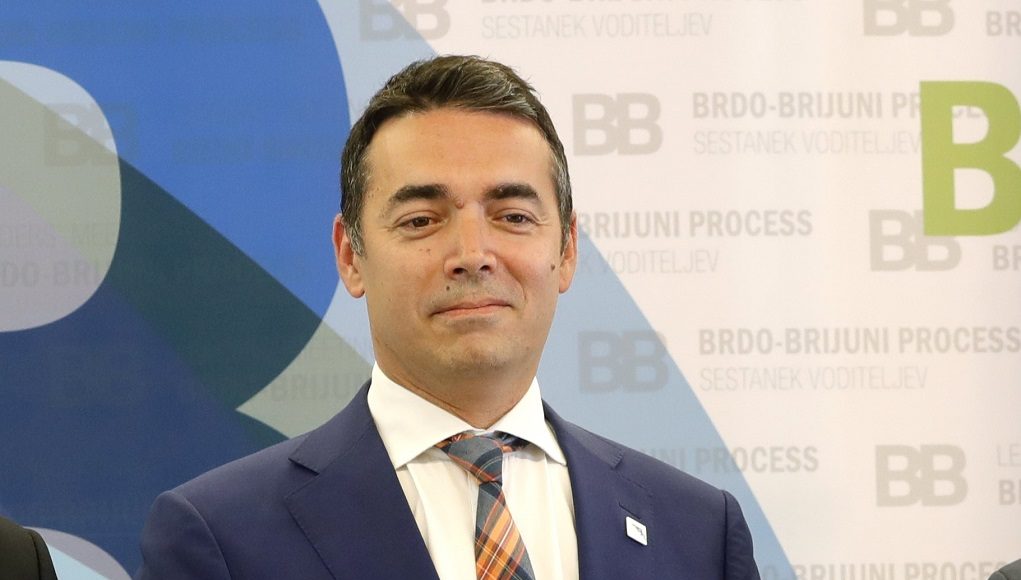 FYROM recalls its Consul in Toronto for consultations. The consul had attended an irredentist event that sparked the reaction of the Greek Foreign Ministry.
The FYROM government has withdrawn for consultations the country's Consul General in Toronto, who a few days ago attended an outrageous event of FYROM expatriates in Canada, and saluted against the background of the so-called "Great Macedonia" map (which includes territories that belong to Greece) and a flag with the Sun of Vergina.
This announcement was made by Macedonian Foreign Minister Nikola Dimitrov, who has distanced himself from his counterpart in Toronto, and noted that similar behaviour will not be tolerated by the new government of FYROM.
The Greek Foreign Ministry had denounced the participation of the FYROM Consul General in Toronto, Jovica Palacevski, in this irredentist event, in which, as it had noted, FYROM once again violated the Interim Accord, and demanded that it refrains from any actions that support territorial claims.
Finally, Nikola Dimitrov confirmed that Greek Foreign Minister Nikos Kotzias will visit Skopje on 31 August./IBNA
Source: Hurriyet Daily News