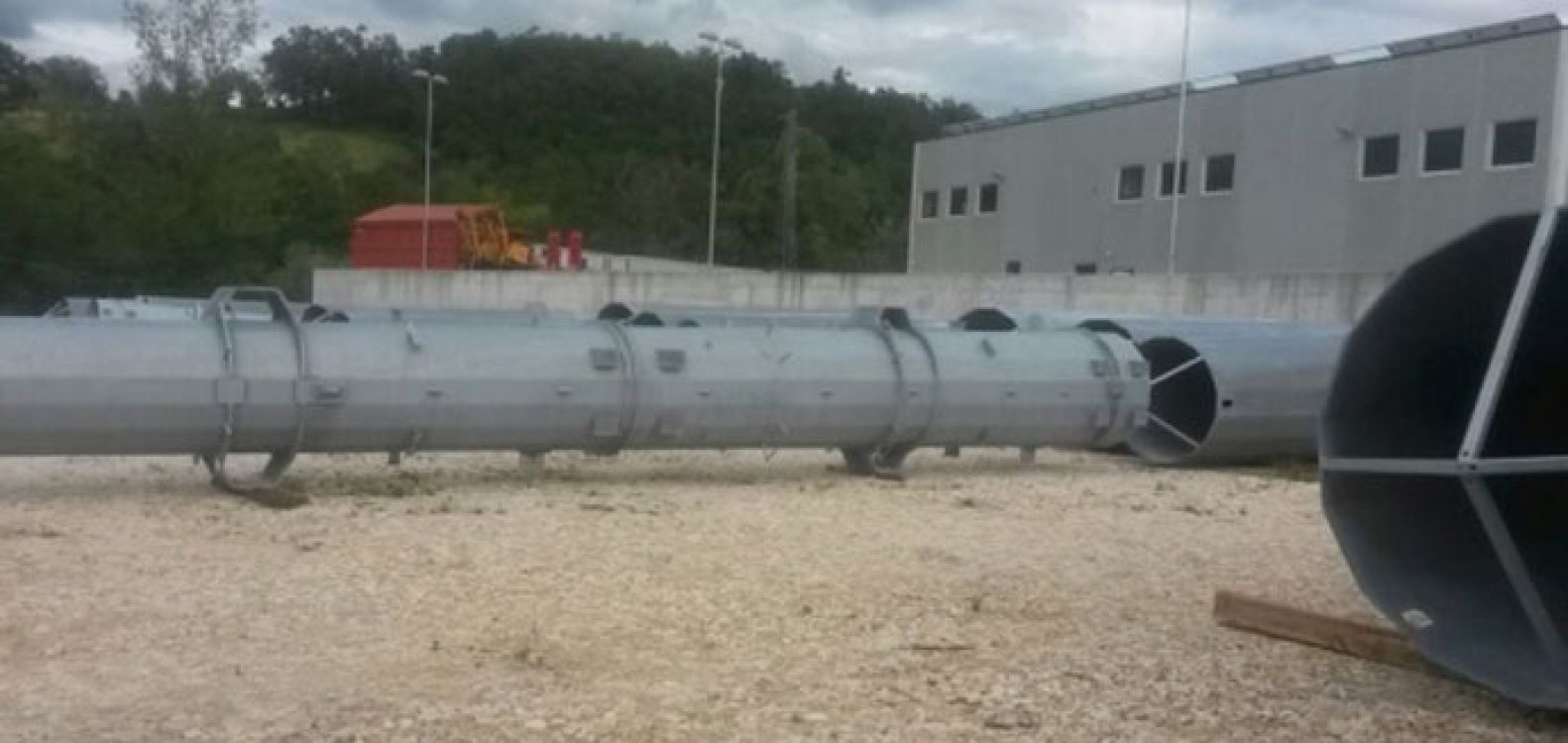 Podgorica, January 23, 2015/ Independent Balkan News Agency
By Adnan Prekic
On the beach Porta Nuova south of Pescara began the works on setting up a plant for underwater electrical cable between Italy and  Montenegro. Preparation work will last about 90 days, after which comes the setting of underwater electrical cable to the bottom of the Adriatic Sea. The underwater power cable between Montenegro and Italy should be set up by 2016.
The construction of underwater cable from Pescara to Tivat started with protests of citizens who are concerned about the environment. Citizens of Pescara and the surrounding villages are concerned about the beginning of the realization of this project. "This project will not adversely affect the environment, and radiation of electromagnetic fields is like the one occuring in nature, so this risk is eliminated", reads the statement of the Italian company Terna which finances this project. The company reminded that the province of Abruzzo in Pescara were the bathing beach Villanova di Cepagatti is located, suffer from lack of electricity, which should be eliminated by the construction of this underwater cable.
Agreement on underwater cable was signed in November 2010. According to this agreement TERNA is responsible for the construction on the Italian territory, as well as the cable part in the Montenegrin coast. The task of Montenegro is to improve networks within its borders and the strengthening of the system to neighboring countries, Serbia and Bosnia & Herzegovina. The underwater power cable between Montenegro and Italy should be ready by 2016.
The contract stipulates that for 40 years from construction of cable the revenue will be shared, with TERNA getting 80% and the Montenegrin transmission system 20 percent. The construction of the cable CGES participates with 20 percent, provided that the bulk of funds is provided through credit arrangements with the German Development and the European Bank for Reconstruction and Development.
The Italian company TERNA and Montenegrin Transmission System failed to agree with Croatia on the route of undersea power cable between Italy and Montenegro. The Croatian side due to oil and gas exploration will not allow the fitting of the cable based on the original design. Alternate routes will be more expensive, around 70 million euro, and the realisation of the project will be postponed for at least six months.