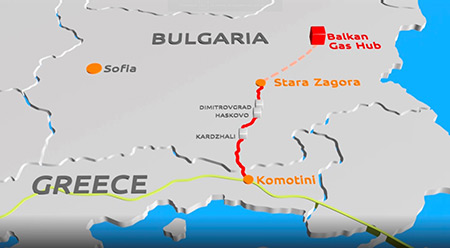 At the annual international conference of Economisst, the Greek DEPA participated through Konstantinos Karagiannakos, Coordinator of Director of Trading, Procurement and International Projects, who is also the executive adviser of the ICGB consortium promoting the project of the interconnector gas pipeline of Greece – Bulgaria Greece-Bulgaria – IGB.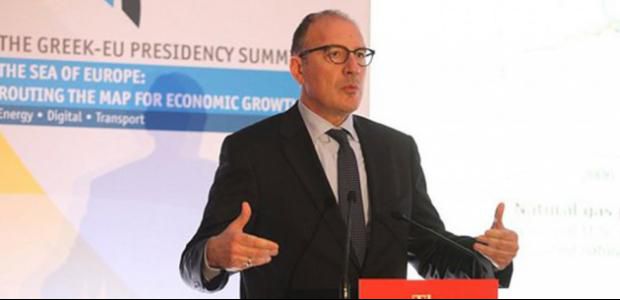 In his speech he presented the progress of the project, especially the reception of all permits, the decision on the regulatory framework, the tax framework for the operation of the pipeline and the financing of the project by the EU, the NSRF of Bulgaria and the loan from the EIB.
The procurement of pipes has already been commissioned to the Corinth Pipeworks and the construction to Avax.
The company is working to complete the latest mishaps to start construction as soon as possible so that the project is ready by the end of 2020.
The licensing of the Greek section of the IGB gas pipeline has been completed, so construction works can begin.
In particular, the Greek Regulatory Authority for Energy (RAE) has granted the relevant license for Independent Natural Gas System (INS) to the ICGB AD consortium, which implements the project.
The license concerns the Greek part of the interconnector pipeline between Greece and Bulgaria and its duration is 50 years.
With the granting of the INSA license, ICGB holds all the necessary licenses to start the construction of a pipeline between Greece and Bulgaria.
The IGB pipeline will be connected to the National Natural Gas System (NNGS), the Trans Adriatic Pipeline (TAP) natural gas pipeline and the Bulgarian transport system.
It is noted that on 22 May the project was inaugurated in the village of Kirkovo near the Greek-Bulgarian border.
The capacity of the pipeline is 3 to 5 billion cubic meters of natural gas per year, with the possibility of reverse flow.
The connecting points are Komotini from the Greek side, and Stara Zagora from the Bulgarian.
The length of the pipeline will be about 180 km (150 km in Bulgaria, 30 km in Greece).
Bulgarian state-owned BEH and Poseidon SA (IGI POSEIDON) have equal shares in the Bulgaria based ICGB.
Shareholders of IGI POSEIDON are with 50% the Greek Public Gas Corporation (DEPA) and with 50% the Italian Edison./ibna