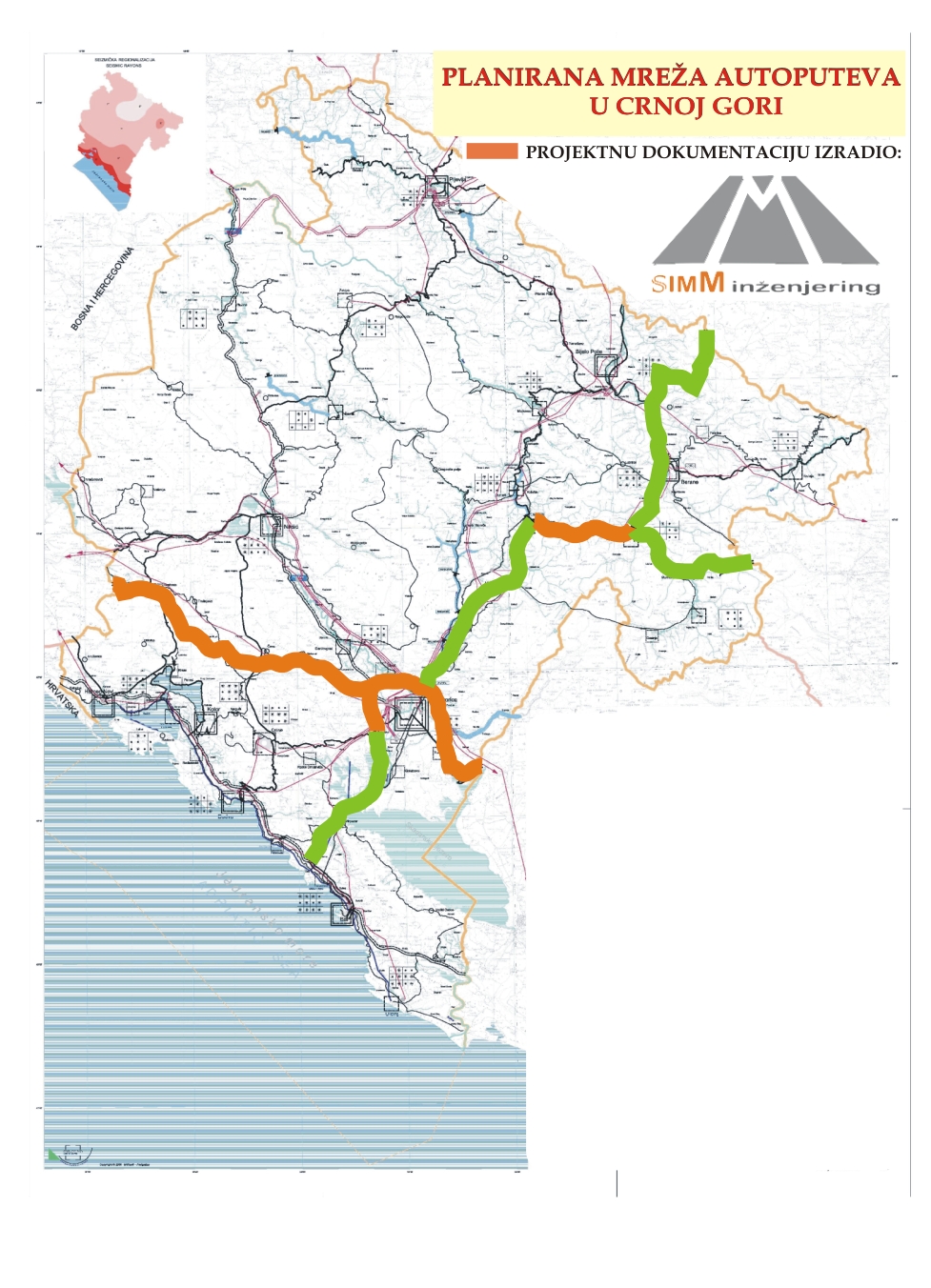 By Adnan Prekić – Podgorica
Construction of the highway Bar-Boljari will start in the spring. Everything concerning the contractual relations between Montenegro and the Chinese side is going to be completed on time, said the Prime Minister of Montenegro, Milo Djukanović.
In an interview on Radio Montenegro, Djukanović said that the previous week was successful in negotiating a contract regarding the design and construction, after which, on February 1 this agreement was achieved.
The Ministry of Finance has already started negotiations with the Chinese Exim Bank, which is going to finance the whole project. By the end of February, the financial agreement for the construction of the highway is expected to have been signed.
The signing of these agreements would enable the government of Montenegro to bring to parliament a special law – the lex specialis, which will define the obligations of the Government in the contract with the Chinese and the creditor.
It is anticipated that the maximum cost of the construction will be €809 million and Chinese partner is obliged to build this section within four years.
The plan is that the Chinese will cede 30% of the road construction investment to domestic firms.
The full project will be financed by China Exim Bank with a payment period of 20 years, with a grace period of five years and an interest rate of around 2%. The Montenegrin Prime Minister said that this is a great investment that provides money directly, which leads to new jobs, economic growth and the creation of new products.
The highway from Bar to Boljari is 169.2 kilometers lengthy. This will be one of the most expensive highways in Europe because tunnels, bridges and viaducts make up over 40% of the total length. This highway construction is the greatest engineering construction project in Montenegro and one of the biggest projects being implemented in the European market.
The route will require the construction of 42 tunnels, 92 bridges and viaducts.
The average daily, or annual traffic on the existing road from Bar to the border with Serbia, in certain sections ranges from 5,100 to 8,300 vehicles with distinct seasonal annual intensity that reaches up to 20,000 vehicles.
Montenegro is the only country in the region that doesn't have a single kilometer of highway road.