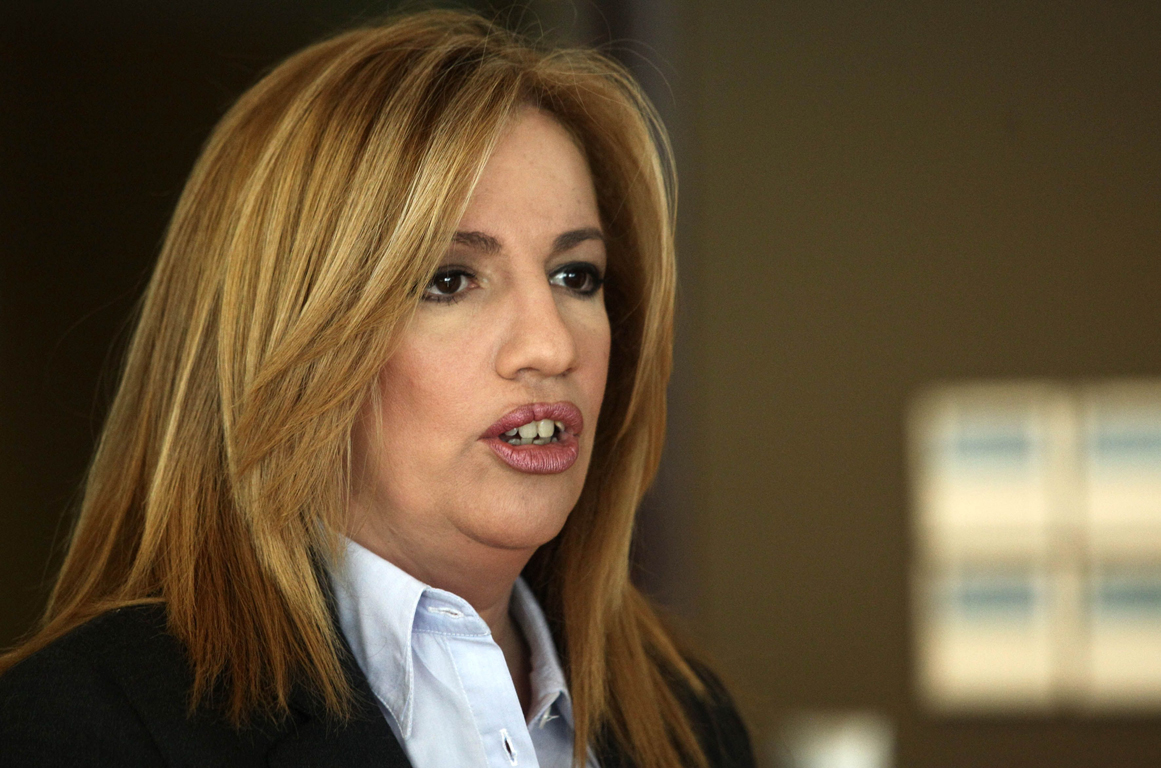 A recent initiative by the leader of the newly established Movement for Change party, Fofi Gennimata, to push for the commencement of a process to reform Greece's constitution, has sparked scenarios concerning future political coalitions.
A potential review of the constitution would require the current parliament instigating a process for reform by the government that succeeds the current SYRIZA-ANEL coalition.

Gennimata recently spoke with Prime Minister Alexis Tsipras about a possible review, with the latter inviting the center-left party leader to discuss the matter in further detail, as part of a drive to push through the "progressive change" that the country needs, according to the PM.

Main opposition New Democracy party leader, Kyriacos Mitsotakis, with whom Gennimata also discussed her initiative, indicated that there is very little scope for agreement with the ruling coalition and, therefore, constitutional reform would have to wait.

Despite the lack of encouraging signs that Gennimata's initiative will prove successful, analysts point out that it could be significant in terms of the political balances that will emerge after the next election. Movement of Change sources suggest that different opinions exist within the party over the possibility of a post-election coalition with SYRIZA.

It is suggested that several forces could support a coalition with SYRIZA; other believe the party could partner with ND to force out Tsipras; while the majority appears to be in favor of the party adopting a neutral stance.

As things stand, Gennimata has ruled out governing with either of the two front-runners in latest opinion polls, New Democracy and SYRIZA. However, the debate of the possible constitutional review has generated scenarios focusing on whether the Movement of Change will lean to the Left or the Right in future.

It has also prompted fresh speculation over the future of SYRIZA. According to analysts, the left-wing party's affiliation with populist, right-wing ANEL will probably cease as soon as the current bailout expires; and perhaps sooner if the FYROM name dispute plunges the government into fresh crisis.

ANEL party leader Panos Kammenos has reiterated that his party will not support a composite name for FYROM that included the name "Macedonia" in it. Should such a proposal come to Greek parliament in the near future, it is thought that Alexis Tsipras may look to Gennimata for a new coalition partner.

In such a case, former PASOK leader Evangelos Venizelos and other senior Movement of Change are widely expected to openly oppose any collaboration with SYRIZA.

The amendments proposed by Gennimata include measures to strengthen the judiciary and independent authorities over government; rules promoting transparency in political party funding and donations; the introduction of a fixed electoral calendar; and the lowering of the necessary majority for the election of a President of the Republic from 180 to 160 MPs…. / IBNA