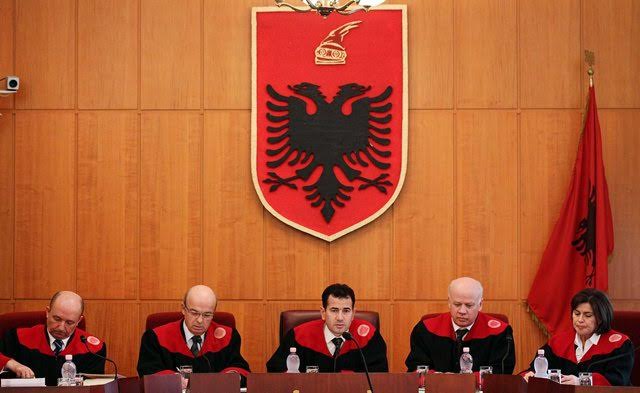 In Albania, the Constitutional Court has rejected parliament's request to suspend the Vetting law, which aims at auditing the wealth of judges and prosecutors.
The chief justice of the Constitutional Court, Bashkim Dedja said today that from the moment that this decision was taken a little while ago, no circumstances have changed in order to make the court revisit the decision.
The vetting law was suspended following the request of the opposition led by the Democratic Party to abrogate the law "On the reevaluation of judges and prosecutors", also known as the Vetting law.
The Constitutional Court has suspended the law and has sent it to the Venice Commission to obtain an opinion.
In today's session, the court's decision was announced in the presence of the US ambassador, Donald Lu and the EU ambassador, Romana Vlahutin. These are the two initiators and the biggest supporters of the vetting law and of the reform in the judiciary system in Albania.
The implementation of the Vetting law is the main request that the European Commission has imposed on Albania, in order to enable the start of the accession talks, a decision which is expected to be taken within the month of December.
A few days ago, PM Edi Rama said that he was afraid that the Constitutional Court could block the Vetting law, thus hindering the launch of talks for the accession of Albania in the EU.
USA-EU issued a press release today, where they said that they respect the authority of the Constitutional Court to examine and suspend the implementation of the Vetting law. They stress that they remain committed in fully implementing the reform of the judiciary reform in Albania. /balkaneu.com/