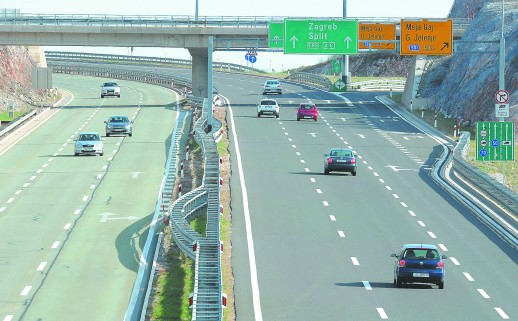 Zagreb, January 13, 2015/ Independent Balkan News Agency
By Marija Avramovic
The Constitutional Court rejected the request of the referendum initiative "Will not give up our highways" to ban the Government and the Ministry of Maritime Affairs, Transport and Infrastructure from taking any action towards the monetisation of highways until the outcome of the referendum is known, concluding that there are no preconditions for The Constitutional Court to act in this case.
The initiative has collected and in November last years, submitted to Parliament more than 530 thousand signatures for a referendum against giving Croatian motorway for concession and requested from The Constitutional Court the imposition of a provisional measure that would prohibit the highways' concessions.
In December, Parliament asked the Government to verify the number and validity of the collected signatures, but has not been yet discussing whether to ask the Constitutional Court to assess the constitutionality of the proposed referendum in question and determine whether the requirements for calling a referendum have been met.
Constitutional judges interpret their constitutional task as supervising the constitutionality of the referendum until the formal completion of the referendum's process is done, even when the Parliament does not ask them to do so.
However, the judges point out that considering the role of the Parliament as the highest legislative body, the Constitutional Court can use such powers only in exceptional cases, when it affirms such formal or material unconstitutionality of the referendum question, or such a severe procedural error which threatens to distort the structural features of the Croatian constitutional state, including the highest values of the constitutional order.
Ex state president Ivo Josipovic for the first time publicly and unconditionally opposed the monetisation during the first joint debate of presidential candidates.
President of the Croatian Democratic Union (HDZ), Tomislav Karamarko, was among those who supported the initiative "Will not give up our highways" with his signature.