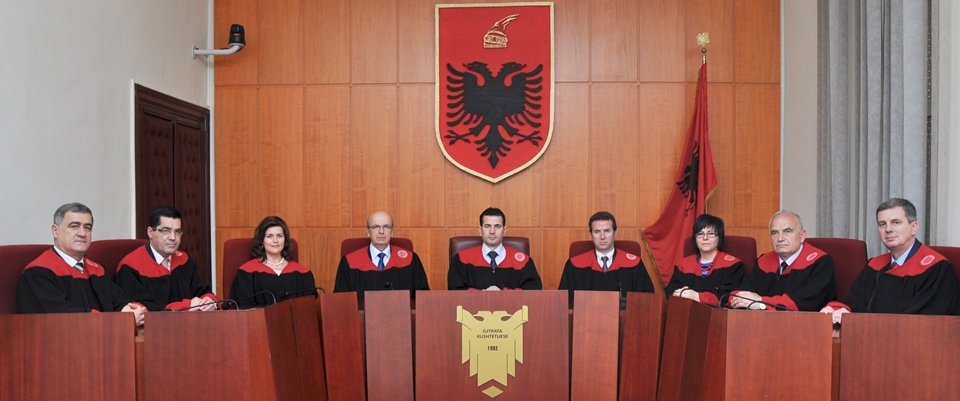 Tirana, December 4, 2014/Independent Balkan News Agency
In Albania, the Constitutional Court has granted the motion of the President of Republic, Bujar Nishani, thus quashing five articles of the bill on Power and Authority in the Armed Forces.
The ruling of the Constitutional Court was announced yesterday, after this court deliberated the case, where the President of Republic was the plaintiff and Parliament and Council of Ministers were the interested parties.
In its ruling, the Court has lifted to the Prime Minister the right to relieve generals of the Army.
At the same time, the Constitutional Court has quashed two sections of the bill which relate to the leadership of the Armed Forces in emergency situations or in cases of natural catastrophes.
The Constitutional Court said that it invalidated all five articles, for not complying with the Constitution. The bill in question was voted in June by parliament with the governing majority votes. This bill was sent to the court by the President of Republic, after parliament didn't take under consideration the argument that the incentive to lift several powers to the head of the state and passing them on to the PM, was against the Constitution.
For Nishani, the new law brought changes which would have critical consequences for the president in exerting his constitutional powers and in the balance of the division of powers between the parliament, president and prime minister and other authorities set forth in the law.
"The concentration of power, by passing on the majority of powers to the government, is not only the wrong approach, but also a dangerous one", said Nishani.
Now it's up to parliament to reflect the ruling of the Constitutional Court in the law. /ibna/