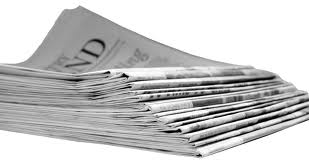 By Natasa Radic – Zagreb
Constitutional Court in Croatia issued a decision that temporarily postpones the application of the VAT for the daily newspapers, according to which the tax of five percent should be paid only for the newspapers that contain at least 25,000 words. The law was passed recently, and the Constitutional Court has announced in the decision that any unjustified difference in treatment between newspapers directly affects the freedom of the press, as part of the constitutional freedom of expression.
-The final decision will be made after obtaining expert observations and analysis, the study of the relevant jurisprudence of the European Court of Human Rights and the Court of the EU and after the implementation of the comparative analysis of comparable legislation and constitutional practice in other countries – states the decision of the Constitutional Court.
Until the final decision is being delivered, the situation will be as follows: VAT at the reduced rate of five per cent will be imposed for newspaper publisher who have a media statute, they are printed on a paper on a daily basis and as a general-news media they release published journalistic author texts.
Constitutional Court points out that this paragraph must be read in conjunction with those that prescribe newspapers and magazines should pay VAT of 10 percent.
President of the Croatian Journalists' Association Zdenko Duka welcomed the decision of the Constitutional Court. For newsagency Hina he said:
– I think it's fair to all dailies that they pay a lower rate and that there is no discrimination that was introduced in the law, with 25 thousand words count.
Provision under which the lower VAT should be paid only by daily newspaper with 25,000 words, immediately after the adoption has caused a storm in the media. Constitutional Court responded relatively quickly and temporarily delayed its implementation.