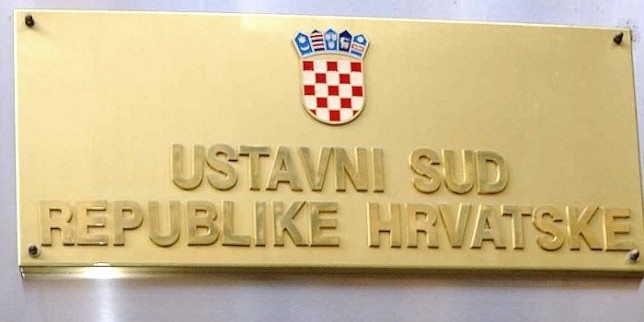 Zagreb, December 11, 2014/ Independent Balkan News Agency
By Marija Avramovic
The Constitutional Court ruled today that the referendum on amending the electoral legislation could not be scheduled, because the initiative 'On behalf of the family' failed to collect the required signatures, which is more than 10 % of voters in the Republic of Croatia.
The petition was signed by 380.649 voters, but the Constitutional Court's decision states that in order to call for a referendum 404.252 signatures were required.
In the explanation Constitutional Court recalls that under the provisions of the Constitution, the right to vote in a referendum have all voters registered in the registry of voters, regardless of their residence.
Voters who live in Croatia are the only ones who have the right to sign the petition for a referendum and signatures for a referendum should only be collected within the Croatian borders, explained the Constitutional Court.
Minister of Administration Arsen Bauk said that Constitutional Court resolved the dispute whether diaspora make the total number of voters in Croatia or not and set apparent criteria for future referendums.
"The Constitutional Court ended the controversy we have had over whether the into total number of voters in the Republic of Croatia includes the diaspora or not, setting clear criteria for future referendums and now all involved in this process will obey these decisions", Bauk said.
Although it has concluded that in this particular case sufficient number of signatures had not been reached, the Constitutional Court has taken the view that the issues on which the association 'On behalf of the family' asked the citizens to decide, with a sufficient number of signatures, could call for a referendum.
However, the Constitutional Court did not discuss the Constitutionality of the referendum in question, because the Croatian Parliament did not request that from the court.