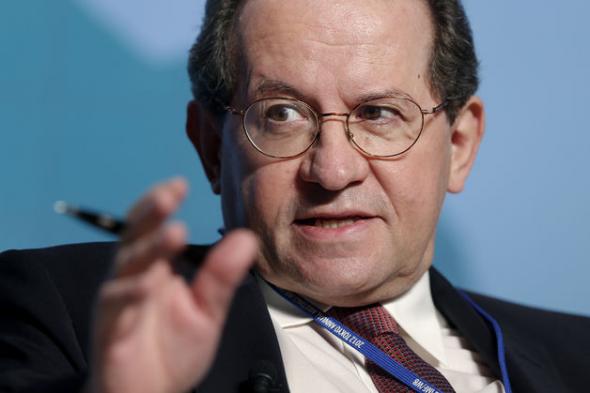 Athens, April 21, 2015/ Independent Balkan News Agency
By Spiros Sideris
The assurance of the European Central Bank that there will be no exit of Greece from the euro expressed the vice president of the ECB Vitor Constancio in the European Parliament, underlining the support of the central bank to Greece.
"The EU Treaty does not provides for the legal possibility of the expulsion of a country from the euro. We believe that this will not happen", Constancio addes.
The central banker discussed the possibility of a Greek default and the imposition of capital controls, noting that none of the two does necessarily mean leaving the eurozone.
"If a bankruptcy happens… the law does not permit the expulsion from the euro of the country that has gone bankrupt", he said, noting that it has been indicated to the Greek banks not to increase their exposure on state bonds to avoid "a potential credit event that will involve the state".
According to the vice president of the ECB, if the state goes bankrupt, it will have no automatic consequences with regards to the banks, "as long as banks do not go bankrupt, are creditworthy and have collateral that are being accepted".
"The controls on capital flows may be adopted only if it is requested by the Greek government", said the banker, adding that it should be a temporary and exceptional situation. "As you saw in the case of Cyprus, capital controls did not mark the exit from the euro", he said.
Costancio received questions from MEP Olive Eva Kayli, who requested clarifications regarding both for the stance the ECB will keep in case of disagreement with the Greek government, and the possibility of a credit event.