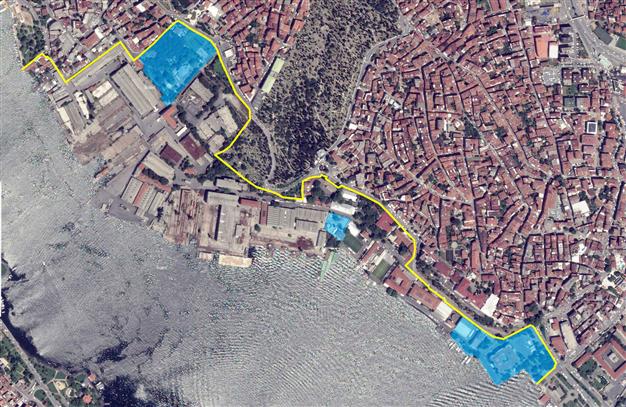 Review by Christos T. Panagopoulos
The Sembol-Ekopark İnşaat-Fine Otelcilik joint venture and Cengiz-Taca-Galeri İnşaat joint venture presented on Tuesday their offers for the shipyards in Istanbul's Golden Horn (Haliç), according to the daily Hürriyet.
Yalçın Eyigün, the head of the tender commission, appointed by the Turkish Ministry of Transport, Maritime and Communication, said that another consortium, Doğuş Holding, retracted their offer about the shipyards.
The relevant Ministry plans to organize an auction for a 45-year rent offer and, as Mr. Eyigün explained, the documents of the bidding companies will be checked and their suitability for the technical specifications will be examined.
Furthermore, the tender commission will invite the bidding companies that are found adequate on a determined date to open their offer letters that were submitted today. The bid that offers the highest rent will be submitted for the approval of the Ministry of Transport.
The project for the privatization of Camialtı and Taşkızak shipyards in the Golden Horn includes two yacht ports, two five-star hotels – each with 400 rooms – a big mosque for 1,000 persons and shopping malls and parks in the area of around 230,000 square meters. The winning company or consortium will build the tourism complex in four years and hold the operation rights for 49 years.  The Golden Horn is near Karaköy where the Galataport privatization was recently held. Doğuş Holding made the highest offer for the privatization of the Istanbul Salıpazarı Port Area, commonly known as Galataport, with a $702 million bid, winning the right to operate the port area for 30 years.
Source: Hürriyet