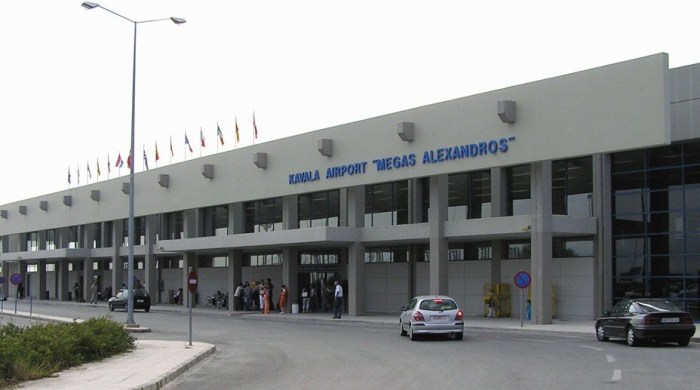 By Spiros Sideris – Athens
The winner of the tender for the concession of 14 regional airports for 40 years by the Greek Asset Development Fund SA (HRADF) became the consortium Fraport-Copelouzos Group. This concession includes the airports of Aktion, Chania, Kavala, Kefalonia, Corfu, Kos, Lesvos, Mykonos, Rhodes, Samos, Santorini, Skiathos, Thessaloniki and Zakynthos.
Overall, these airports served in 2013 about 19.1 million passengers. The total purchase price amounts to EUR 1.234 billion and will be paid from the time of closing, which is expected to be in the autumn of 2015. The Fraport AG will hold the majority stake in the consortium. The new company is expected to generate revenue of more than EUR 180 million in 2016 and EBITDA that will exceed EUR 90 million.
Facing a strong international competition, Fraport and the Copelouzos Group submitted the most competitive financial bid in the privatisation tender of greek regional airports. The Chairman of the Board of Fraport AG Dr. Stefan Schulz expressed his satisfaction for this latest expansion of the international portfolio of the company: "The Greek regional airports add another investment in airports with dynamic prospects and opportunities. The choice of Fraport highlights our position as a leading global operator in the airport sector. The extensive know-how has been gained over many decades and will help to extend and strengthen the competitive position of Greek regional airports ".
The founder and president of Copelouzos Mr. Dimitris Copelouzos stressed the importance that marks this project at a regional, nationwide and international level: "The modernisation of airports creates reliable services, greater safety in transportation, upgrading the Greek tourist product, strengthening local and national competitiveness and economy, as well as new jobs. Our goal is to create airports worthy of the expectations and requirements of the Greek people and foreign visitors".