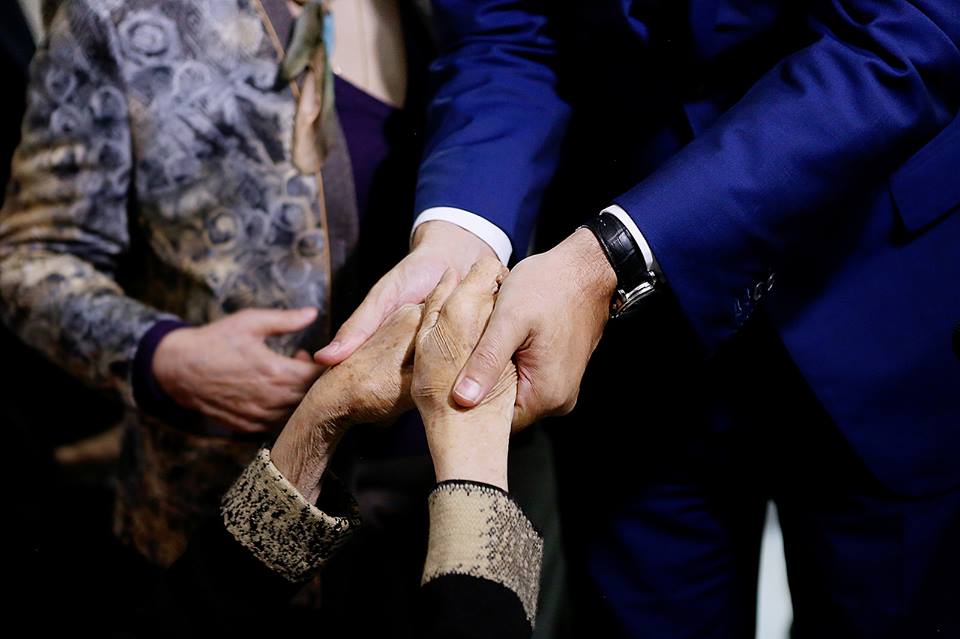 IBNA Special Report/Government plan to increase the price of energy and fuel brings dramatic effects in the Albanian economy, says Albanian opposition
Tirana, November 7, 2014/Independent Balkan News Agency
By Edison Kurani
Opposition in Albania objects the government plan to increase price of electricity and fuels. According to it, these measures bring dramatic effects on the Albanian economy. The figures of the opposition suggest that the joint effect of these two charges of electricity and fuel will cause a loss of 23 thousand ALL (170 Euros) for every Albanian household. In terms of percentage, for poor families with 30 thousand ALL a month, it means a loss of 6.35% of their purchasing power. For households with incomes amounting to 50 thousand ALL a month, it's a 3.8% loss of their purchasing power.
Projected effects of the increase of the price of fuel
Every year, 450 thousand tons of fuel enter Albania for all auto vehicles. The number of vehicles in use is 400 thousand without including those that come from abroad and which in tourist seasons or festive seasons, double the number of vehicles. This means that in a year, a car user consumes an average of 1100 liters of fuel without taking into account cars that come from abroad.
If we make a simple calculation by multiplying 12 ALL per liter with the average consumption, then the damage caused to every car user is 14 thousand ALL (100 Euros).
If a poor family has a car, its purchasing power will fall by 3.9% while for the average family, purchasing power will fall by 2.3%.
Among 50 European countries, Albania is 16th for the highest fuel price.
The new increase that will happen on January 1 will take the price of petrol for Albanians to 1.91 USD and diesel at 1.81 USD or 200 ALL (1.5 Euros).
A European's purchasing power is on average 3.25 times higher than an Albanian. In order for an Albanian to pay 200 ALL per liter, a European would have to pay 700 ALL per liter or 5 Euros.
Opposition leader: The left didn't deliver its promise
Leader of the Democratic Party, Lulzim Basha says that the left didn't deliver its promise to take VAT down from 20% to 6% for households, but instead, it's doing the opposite. "From the promise to reduce the power supply price, the opposite is being done, the price is going up, increasing poverty even more about 2 million Albanians who will be affected by this decision", says Basha. According to him, Albanian households are in anxiety due to the increase of the power supply warned by the government.
Leader of the opposition says that the increase comes while indicators of economic development and those relating to household incomes are in constant fall.
"The increase of the price of electricity at a time when poverty indicators are rising, reflects extreme cynicism, which is a feature of governments that lose all spiritual ties with the citizens of the country and every tie with reality".
The former minister in several governments of PM Berisha, warns that the government plan will provoke recession: "The increase of the price of power supply, of the fuel excise and other taxes that this government has planned on increasing, are a warning of the recession where it put the economy this year. Chain effects of the increase of electricity price will be felt in the main consumption products for all Albanian households. The effects of the excise on fuel will be very negative not only for all consumers, but also for the economy in general", says Mr. Basha. He addresses a request for the government: "We ask from the government not to increase the price of electricity, but to take drastic measures in order to improve the administration of the Distribution Company, reduction of losses and make urgent investments in the distribution network. The government must meet its obligations before demanding citizens to sacrifice".
Former PM Berisha: Government is working for the rich
Former Prime Minister Sali Berisha considers the government policies as plans which favor the rich and damage the poor. He criticizes the lifting of the 300 kilowatt/hour threshold for the population.
"The threshold is an obligation for every government of a country in our phase of development. It is a guarantee. By lifting the threshold, those who have less money, will pay at least 40% more on their bill, while those who have more money and consumed for their biggest commodity, 700 or 800 kilowatts, will now pay the same as the poor and those who save", notes Mr. Berisha.
Expert Spaho: Basket products are becoming very expensive
Expert Mateo Spaho explains through figures and in a detailed way the effects, which according to him, will bring the increase of the price of electricity and fuel on the economy of households.
"We have poor families with incomes at 30 thousand ALL (230 Euros) a month and average ones with incomes at 50 thousand ALL (400 Euros) a month. The energy cost of bread is 24 Lek (0.2 Euros). Given that the cost of bread is more or less 50 Lek (0.4 Euros), we will have an extra cost of 1.8 ALL (0.15 Euros)".
Spaho stops and talks about basket products and says that the  same price increase will happen on eggs, milk, cheese, where power supply contributes to their final cost.
"Families on 30 thousand ALL a month will see a 2.5 % fall on their purchasing power only by the 15% increase of the price of power supply, without taking into account the price of fuels. Households on 50 thousand ALL a month will see their purchasing power and their welfare fall by 1.5%", says Mr. Spaho.
Businesses in trouble
Edison Balla is a producer and processor. He says that the increase of the price of electricity in these two sectors has a negative impact. "We will have a cost in raw materials and then, this cost will be passed on to the processor, significantly increasing the total cost. This increase is a sure bankruptcy for us", says Mr. Balla. He is also gloomy with his projections when he says that "the increase of the price of electricity is a bad omen for our business".
There are those with bigger problems
A significant number of Albanians suffer from paraplegic and tetraplegic illnesses. This social category is in great need of electricity, especially for heating, because as a result of a disorganized state, electricity is the main source of heating in Albania.
Dorina is a 55 year old woman from Tirana and she's a disabled person. She says that paraplegics and tetraplegics have a great need of power supply. "Heating is essential for our nerves, because we have very cold feet. This is why we need electricity so much. But, how can we afford the new cost?-asks she.
Hajri is member of the Association of Paraplegics and Tetraplegics. She says that she doesn't want to interpret the new government measure politically, but in the practical sense.
"I'm neither left winged, nor right winged, I don't follow politics. But, I will raise my voice for my rights with every government in power. The prime minister is aware of the fact that a paraplegic in Italy, Germany, Switzerland has good conditions, free accommodation and free power supply, whereas here, we cannot afford living costs with these kinds of prices". He says that a few weeks ago, he met in front of Parliament the European commissioner, Stefan Fule, "who promised us that the price of electricity will not increase".
As far as this social class is concerned, PM Edi Rama has promised full balancing by increasing their monthly allowance once electricity price increases on January 1, 2015.
Unionist protests are warned
Unions seem to wake up from their "lethargic sleep", but the accurate number of their members, the official and real one is never clear, as unionist culture in Albania is insignificant, not to say inexistent. Gezim Kalaja has been leading for many years the Association of Albanian Independent Unions, known as an organization that backs the right wing.
He says that every three months, there a new tax policy applied in Albania, while he says that 31 new taxes, which he considered to be unacceptable, have been introduced.
Kalaja says that this union is getting ready for protests and explains the reasons for this decision.
"Albanians are seeing with their own eyes the extreme impoverishment as a result of the decisions of this government, with a prime minister who is not worried about managing the national economy. We will start protests on November 22, due to the increase of power supply and the suspension of construction permits throughout the country, which has brought extraordinary consequences. It has "frozen" the construction industry which means that hundreds of workers are on the street, it means that cement which is produced in Albania has no market, it means that foreign investors will leave, it means the shutting down of plants and workers becoming redundant ". /ibna/
On the photo: On Edi Rama today meeting with an elderly woman in Tirana. Photographed by Blerta Kambo