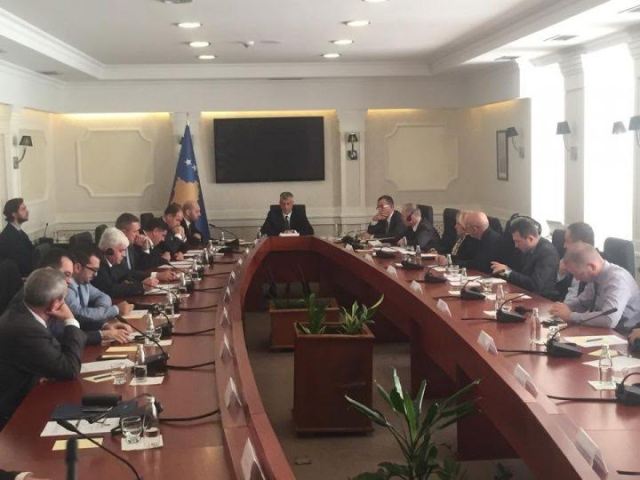 President of Kosovo has had a meeting today with the two largest parties in power to discuss on the electoral reform. In his speech, the president said that this reform must be reached through consensus between all political parties in the country.
He also proposed the drafting of a code of conduct for the decriminalization of political parties, which according to him, would not enable people with criminal records to run for public posts.
Meanwhile, representatives of PDK and LDK, which form the governing coalition said that this reform must be made with consensus.
Enver Hoxhaj, who spoke on behalf of PDK, demanded more time for the electoral reform.
"You have the full support of PDK for the electoral reform. What's important is for this reform to be completed as soon as possible", Hoxhaj said.
Meanwhile, Lutfi Haziri who represented LDK also mentioned consensus.
"On Tuesday we initiated the debate within the party and we discussed your incentive. Consensus helps a great deal with the reform", Haziri said.
The opposition is not participating in the meetings for the electoral reform called by Thaci, as it requests early elections. /balkaneu.com/