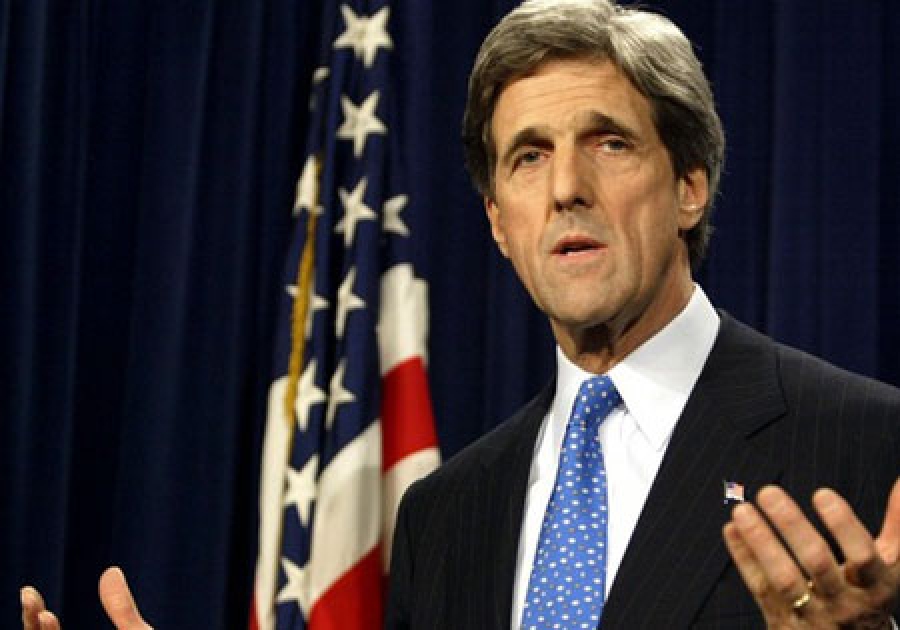 By Daniel Stroe – Bucharest
A number of 20 US congressmen called on State secretary John Kerry to exert pressure on the Romanian Government to integrally restitute all the properties the previous communist regime illegally confiscated from various churches and illegal cults in Romania.
The members of the US Congress also asked Secretary Kerry to end what they called "absurdities of the justice" that have so far prevented property restitution. The congressmen referred to a verdict passed last year in which three members of the National Property Restitution Authority were sentenced to prison after deciding to return the building of a college in the town of Sfantu Gheorghe, the seat of the Covasna County inhabited by a Hungarian majority, to the Reformed Church.
"On 28 June 2012, the Court of Appeals in Buzau annulled the restitution decision, fined the Reformed Church and sentenced the three to prison just because they had done their job" reads the letter sent by the congressmen, 13 Republicans and seven democrats, to Secretary Kerry.
Among the signatories of the letter are Ileana Rod-Lehtinen, chairwoman of the Foreign Affairs Committee of the House of Representatives, and Christopher Smith, co-president of the Helsinki Committee in USA.
"The communist government in Romania confiscated 2,140 schools, hospitals, orphanages and other charitable and civic institutions from the Roman-Catholic Church, the Magyar Reformed Church, Evangelical-Unitarian and Lutheran Church, as well as 1,980 local Jewish properties along all the properties, including churches, of the Greek-Catholic Church which was also outlawed through a hasty decision.
All these confiscated properties should be returned in a correct and equitable manner, the 20 congressmen asked. They also expressed their indignation towards a new law on church property restitution which prolongs from 5 to 10 years the period churches have to wait till they actually enter into the possession of the returned property.
In response, the Romanian embassy in Washington underlined Romania is firmly committed to finding a solution to a very complex problem involving more than 4.000 churches and other religious property, as it put it. It added the property restitution is also part of the bilateral dialogue with Hungary.