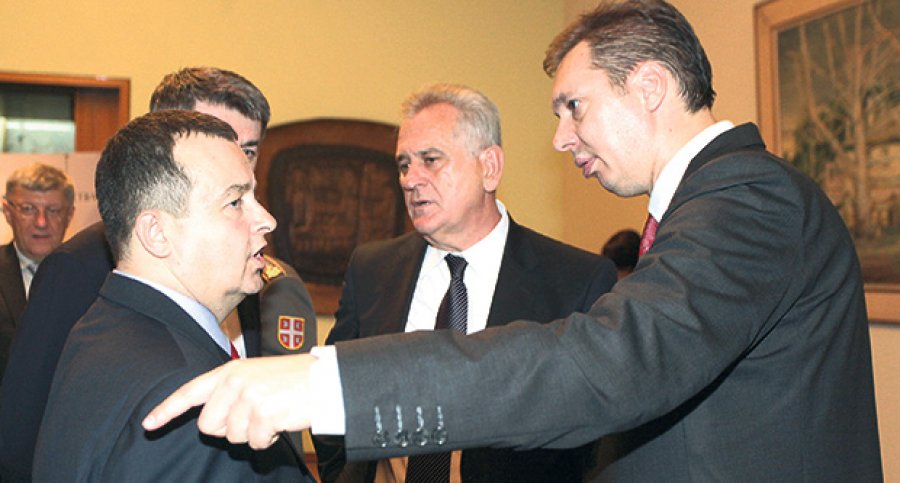 Belgrade, December 9, 2014/ Independent Balkan News Agency
By Milos Mitrovic
Nobody has demanded from Serbia to recognize Kosovo as an independent state, Prime Minister Aleksandar Vucic said today. Serbian state owned media reported that Vucic has reacted to "media accounts on 11 German preconditions for the opening of Serbia-European Union accession negotiation chapters".
However, President Tomislav Nikolic said last week that he "absolutely" knows that Serbia will face with the choice: Kosovo or EU.
Vucic underlined today that there is no document stating that Serbia is obliged to recognize Kosovo. "Serbia is looking for the most rational solutions for all the issues without jeopardizing its territorial integrity at any time and in order to preserve regional stability", PM said. He added that certain EU member states intend to "link negotiating chapters 32 and 35 which would imply taking additional or unilateral actions with Pristina government considering Kosovo", RTS reported.
"But this is nothing new. We were aware of this earlier and we were doing our job. It's up to others to assess it", Vucic emphasized.
Earlier this week Foreign Minister Ivica Dacic said that Serbia was not asked by anyone to choose between Kosovo and EU "so there's no need to answer to that (question)". Commenting president Nikolic's remark, Dacic said he (Nikolic) has made such conclusion on the basis of EU enlargement commissioner Johannes Hahn's statement that all countries should resolve their territorial disputes before entering Union.
"As a Foreign Minister I pay attention to formal acts, and formally nobody has delivered such demand to Serbia. In fact, nobody can do it because five EU countries do not recognize Kosovo's independence", Dacic told RTS.
"Brussels will face us with the recognition of Kosovo and we have to be ready for this", President Nikolic said in his last week's interview for Vecernje novosti daily. "In this regard we have to create national consensus as soon as possible an it's time for me to discuss the issue with PM Vucic", he added.
According to Nikolic, Johannes Hahn has stated the EU's official position.