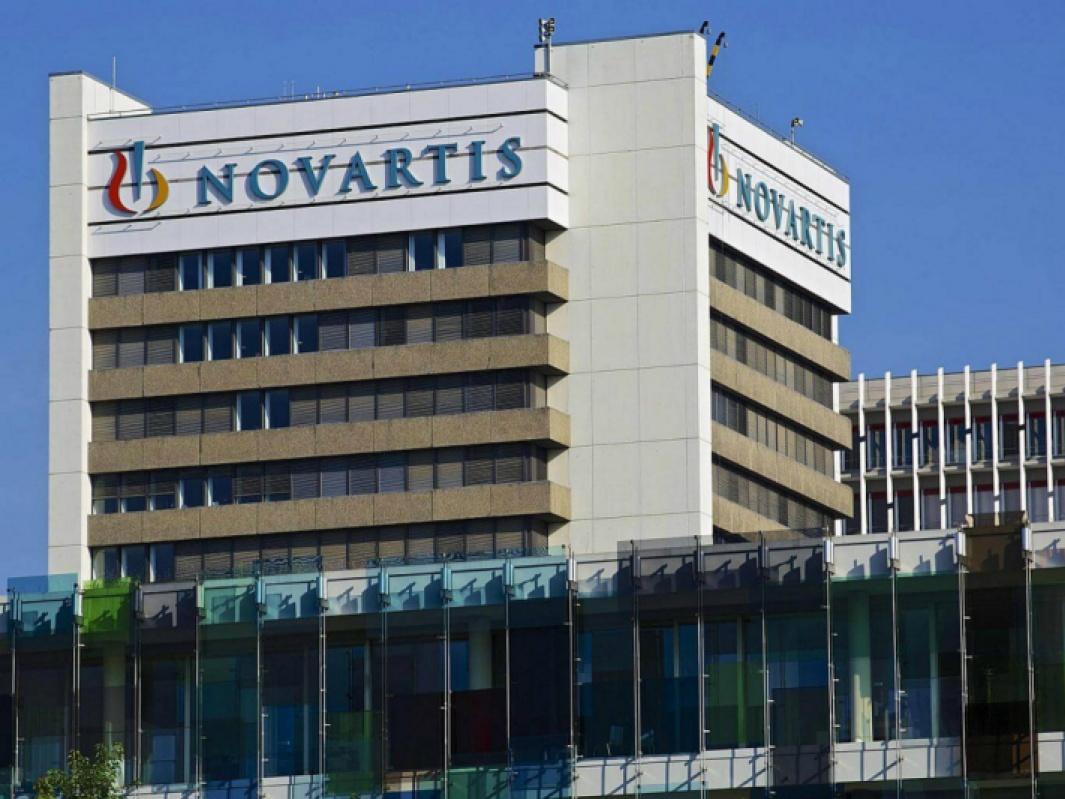 A document published by the Kathimerini newspaper yesterday set off a new round of confrontations between SYRIZA and the Government alongside the Movement for Change regarding the Novartis case.
The disclosed document comprises a briefing by the corruption prosecutor to the Supreme Court with "highly confidential" evidence from the USA. In particular, it is reported that the two protected witnesses were nominated by a law firm to testify in the US in exchange for financial benefits provided by the US law.
As the newspaper notes, citing judicial sources, this might lead to the cancellation of the testimonies of the two witnesses. The corruption prosecutor also reports that the witnesses, among others, "had access to and were aware of evidence of bribing on behalf of Novartis towards officials in Greece".
New Democracy and KINAL believe that these documents prove that the previous government set up a "scam" to hurt political opponents. All this, while an inquiry committee has been set up in parliament to examine political and judicial manipulations. It is recalled that an investigation was conducted for 10 political figures, former prime ministers and health ministers of New Democracy and of what was then PASOK. Seven files have been archived; three are still under investigation by the authorities.
SYRIZA interprets things in a completely different way, since the party officials think that this document proves just the opposite, that there is no fabrication and that the witnesses are reliable. As it is pointed out by the main opposition, in the event that it is confirmed that the witnesses themselves testified to the FBI and the Greek authorities, the "scam" claims will be completely invalid.
And that's because the FBI testimonies regarding the Greek interest in the Novartis scandal were made before the summer of 2016, long before the investigation in Greece kicked off. "The only way for the claims about fabrications to be valid is for New Democracy to officially disclose that the FBI is also involved", a SYRIZA senior official commented.
SYRIZA does not replace the committee members
At the same time, Alexis Tsipras' response to the request of the Speaker of Parliament to replace D. Tzanakopoulos and P. Polakis from the pre-trial committee is expected to be rejected. The majority of the New Democracy-KINAL committee decided for the two SYRIZA MPs to be removed from the committee on the grounds that they would be called to testify as witnesses, since one served as a state minister and the other as deputy minister for healthcare.
A decision that sparked a fierce reaction from SYRIZA, which spoke of a parliamentary coup and illegality. In this context, in a letter to the Speaker of the House, Al. Tsipras has called for the implementation of parliamentary legitimacy. However, the President responded in support of the committee's decision, stressing that there was no breach of the House Rules of Procedure, even calling on the main opposition leader to replace the two.
After a meeting at SYRIZA's headquarters it was decided that Al. Tsipras would respond negatively, accusing the House Speaker of acting as the majority party leader and not as a leader for the whole Parliament. "We will not advocate illegality", SYRIZA officials stressed, speaking of a show-off and a cover up attempt. This development is expected to bring new tension and delays to the committee's operations, which is scheduled to meet on Thursday. /ibna