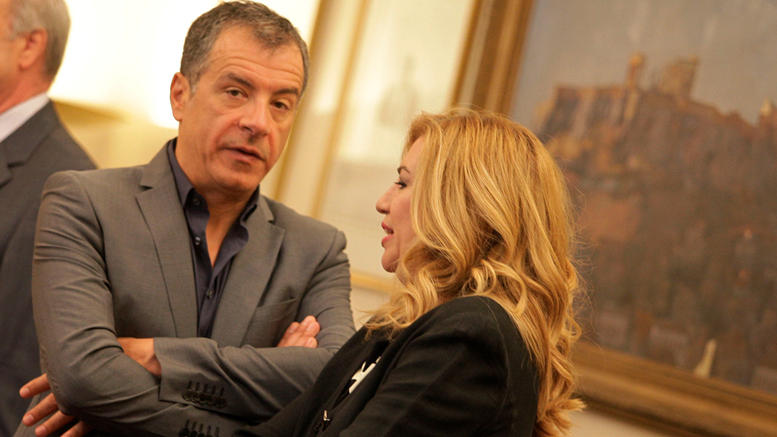 Athens, May 16, 2016/Independent Balkan News Agency
By Spiros Sideris
The common path of centrist forces of the political scene in Greece seems more and more like a wistful thinking after the dispute that has broken out between PASOK and The River for not sending an invitation to Stavros Theodorakis to attend the conference of the Democratic Coalition.
Information that the head of The River was invited, but said he could not attend due to prior commitments, were refuted from The River, which for its part denies any invitation to Theodorakis.
On the information that said that Theodorakis was not the only political leader who was called, PASOK emphasized that "imaginary petty dialogues and leaks have nothing to do with reality" and stated that no other political leader was invited.
"The story is shaped by those present, not the absent ones", had said earlier from the step of the conference the leader of PASOK Fofi Gennimata, which was interpreted as spikes against Stavros Theodorakis and former executives of PASOK who chose not to attend.
"Some are trying to change reality with lies. Stavros Theodorakis was NOT invited to the conference of the Democratic Coalition", stresses The River, noting that "the call may have been misplaced somewhere in Charilaou Trikoupi. Or it is in their unsent email".
"Let them look. It is advisable, however, to not expend themselves to leaks, parapolitics and nagging, but to the discussion on the major progressive reforms that the country needs".