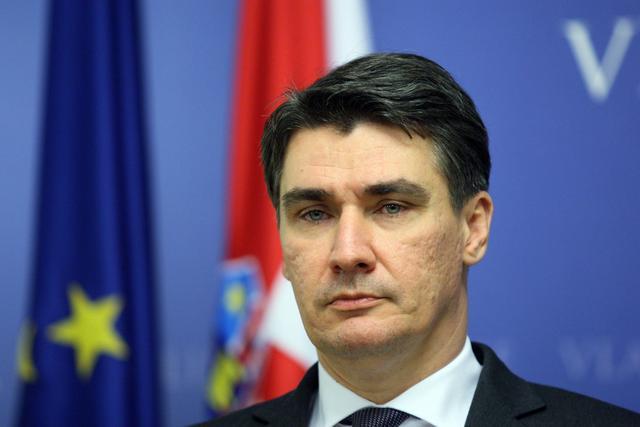 By Natasa Radic – Zagreb
Croatian media have discovred that the head of the cabinet of Prime Minister Zoran Milanovic (photo) , Tomislav Saucha found himslef in the middle of the conflict of interests affair because his wife co-ownes the law firm that does business with the state-owned company Plinacro. Saucha, advisor to the Prime Minister and onw his closest associates, offered his resignation which was not accepted. The newly established Commission for conflicts of interests' prevention was debating about Saucha case and they concluded the following: Prime Minister's Advisor is not a public official, and this is why he is not subject to the provisions of the Law on Prevention of Conflict of Interest.
Shortly after Saucha affair, new tourism Minister Darko Lorencin got a job in the Government, but so did his wife – she got a job in Croatia Banka, a state-owned one. Lorencin replied that his wife was employed "only for a limited time and through the normal procedure that included the selection process of the candidates."
At the beginning of the Government of Zoran Milanovic, the media have questioned how is the possible that the prime consultant for the public relations of the Government works at the same time in the  private company for marketing and public relations called "Madison". The office of the prime minister explained that she was doing the job of the main adviser on the voluntary grounds and free of charge.
And then, a few weeks ago,  the Minister of Construction Anka Mark Taritaš conflict of interest has come under public scrutiny: when it was announced that her husband is employed in state-owned company Plinacro she immediately said that she does not intend to resign from the minister's post. She announced that her husband will quit his job and her party president Vesna Pusic, leader of the coalition party HNS (Croatian People's Party), confirmed that any case of a possible breach of the law in the "Plinacro" will be sanctioned.
But that was not the end of the story with the minister of construction: these days the media found out that public as Minister Mark Taritaš last year became the president of the Croatian Sailing Federation. Her husband Zlatko was elected to the Council for the competition of the Croatian Sailing Federation, the body that proposes criteria for the distribution of money among sailors. Their son Ivan Taritaš, who sails, but never achieved any important results, obtained in turn 7 thousand euros for this season from the – Croatian Sailing Federation! The Government or the party leaders of the ruling coalition still did not give any comments on the newest sailing case.