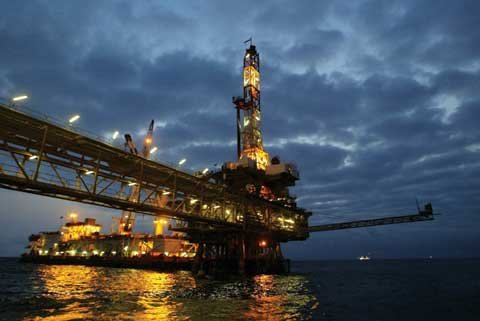 Review by Christos T. Panagopoulos
Noble's drilling operations at Plot 12 of the Cypriot EEZ proceed steadily reaching the depth of 4.000 meters, but the whole operation will possibly delay due to the terrain's density.
According to economic experts, the French oil company, Total has already established her new offices in Cyprus and the same goes for ENI, which has opened new job positions in the island.
In the meantime, the merging procedure for Cyprus's Public Company for Natural Gas Exploitation (DEFA) is still pending, as the company is still negotiating her future position in the energy sector with ITERA.
Nicosia wants to succeed in ensuring the lowest cost possible, concerning the natural gas prices. If the negotiations should fail, the Ministry of Energy will have to consider alternative solutions, even Noble's proposal to extract natural gas exclusively through Plot 12.
Source: Sigmalive