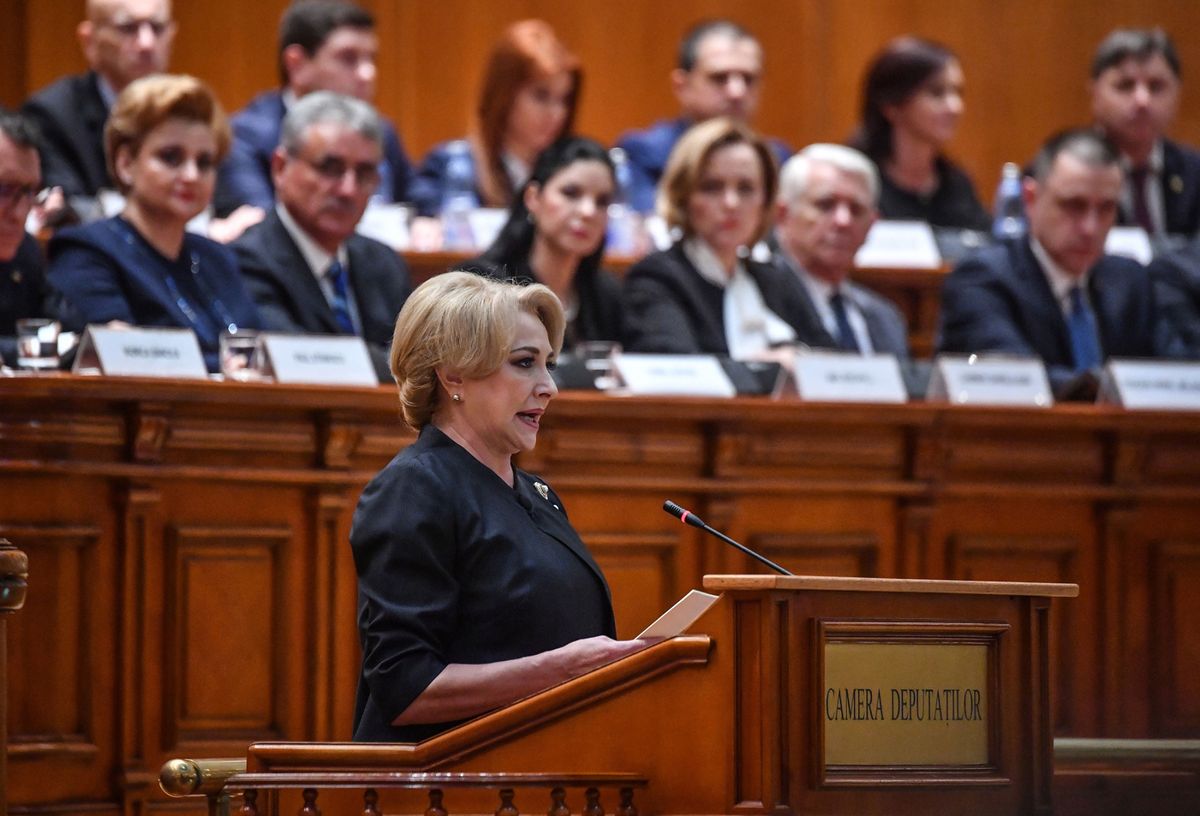 Former MEP Viorica Dancila now officially leads the new government in Romania since, during a Monday afternoon parliamentary voting it managed to get its confidence vote and was sworn in, later that evening.
"Viorica Dancila, a member of the Social Democratic Party (PSD), loyal to party leader Liviu Dragnea, officially becomes Romania's first woman prime minister", romania-insider.com reads.
Romanian media were reporting that the necessary minimum of votes were 233; a number already secured by the PSD-ALDE ruling coalition –they had 243. Nevertheless, Dancila's new cabinet received a total of 282   by senators and deputies, during Monday's extraordinary parliamentary session, with 136 MPs having voted against.
Although the Hungarian Democrat Union (UDMR) was unsure of what they would vote almost till the last moment, they too, voted for the government.
Dancila's rule and near-future plans
Dancila addressed the people saying she would govern the country "proudly and with respect for the Romanians".
Before receiving the confidence vote, the Romanian new Prime Minister promised to increase both the wages and the pensions of her compatriots, explaining that, the latest by 2020, the minimum net monthly wage will go above 300 euros.
"I want Romanians to have salaries as close as possible to those in the European Union. The salary increases in the past year have reduced the number of doctors who leave the country by 70%. This is the way to go: increase salaries. In 2020, the minimum net wage will go over EUR 300", Dancila said, as romania-insider.com reads.
Klaus Iohannis and his statement about the new government
The Romanian President Klaus Iohannis did not mince his words and at the swear in ceremony of the new cabinet he spoke in a strict manner about the responsibility of the new government and the seriousness the ruling coalition must show from now on.
Photo: Handshake between the first female PM in Romania, Viorica Dancila and the President of the country, Klaus Iohannis / Presidency.ro
Iohannis said that there has to be put an end to "government hopping" and expects those in power to seriously consider the reaction of the Romanians to the changes in justice laws and their massive street protests.
The above mentioned website quotes him as saying, "In just one year from the parliamentary elections, we have reached the third PSD-ALDE cabinet, after a double failure with the previous governments. Surely, this is not the performance that Romanians have been waiting for. I hope that, once this third government proposed by the parliamentary majority is invested, this government hopping will stop"…/IBNA
Main Photo: Daniel Mihailescu/AFP/Getty Images