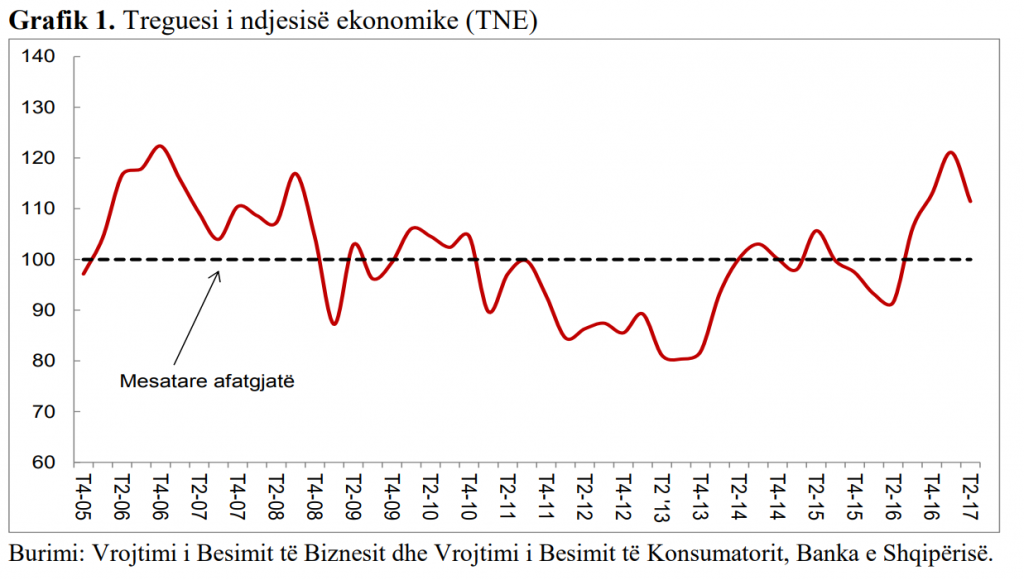 Albanian citizens and businesses seem to have less confidence on the economy than before. This is confirmed by the Bank of Albania. According to the central banking authority, economy confidence index in the second quarter of this year registered a significant drop of 9.7% compared to the previous quarter.
"The low level of confidence reflected the drop of confidence in services and trade, while confidence in the sectors of construction and industry grew", Albanian experts explain.
This confirms that the latest political developments in the country before the 25 June 2017 elections have lead to a fall in the confidence on economy.
"Index of confidence on the industry continues to grow by 4.5% for the second quarter in a row. Even confidence in the sector of construction continued to grow and expectations for the next quarter is also positive.  Meanwhile, after growing for three quarters in a row, confidence index for the service sector saw a drop", experts explain. /balkaneu.com/