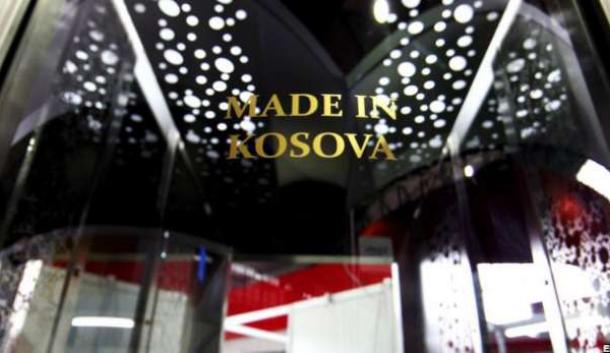 IBNA Special Report
Pristina, September 1, 2014/Independent Balkan News Agency
By Elton Tota
Consumer confidence in Kosovo has started to grow about "Made in Kosovo" products.
They have started to consume products which have managed to meet several European standards for quality, healthy and safe products.
Shkodran Memeti from Pristina told IBNA that he has recently started to consume domestic products, especially dairy products.
"I buy and prefer  domestic products, which in the past have not had a good quality, but now, their quality has grown and their prices are not bad at all", says he.
The same opinion is also shared by Flutura Krasniqi. "Recently, domestic products have managed to meet European standards in terms of quality and I like them very much. Nevertheless, there are certain products which don't have a great taste and are still unable to compete products coming from the region and European Union member countries", says she.
Heads of domestic companies say that domestic products are facing many problems, as there's still a lack of the engagement of state authorities to offer a favorable economic climate for domestic producers.
Owner of "ASK Foods" company, which deals with the processing of fruit trees and vegetables, Barlet Namoni, says that it's difficult to penetrate in the domestic market and European markets.
"It's hard to penetrate domestic markets and especially, European markets, due to the fact that we have not had support from our institutions, starting from the Chamber of Commerce. There's been a lack of bilateral relations with other states and agreements that relate economy. This has been our direct challenges and it's not easy to reach foreign partners", says Namoni.
In spite of the challenges, this company has managed to be present in the market of Sweden,  Germany, Belgium, Switzerland, Croatia and soon, this company will also be present in Slovenia.
Business representatives, on the other hand, demand from competent authorities to show more attention to production.
Head of Kosovo Chamber of Commerce, Safet Gerxhaliu says that products which are made in Kosovo have not yet earned the full trust of consumers, in spite of the fact that the majority of these products meet EU standards.
"We must admit that if we don't show economic nationalism and fanaticism for our products, then how will other state consume our products?", says Gerxhaliu.
Gerxhaliu also says that several production companies in Kosovo have managed to penetrate regional markets and beyond, but according to him, it's not enough for businesses to be active. He says that producers need institutional support. /ibna/