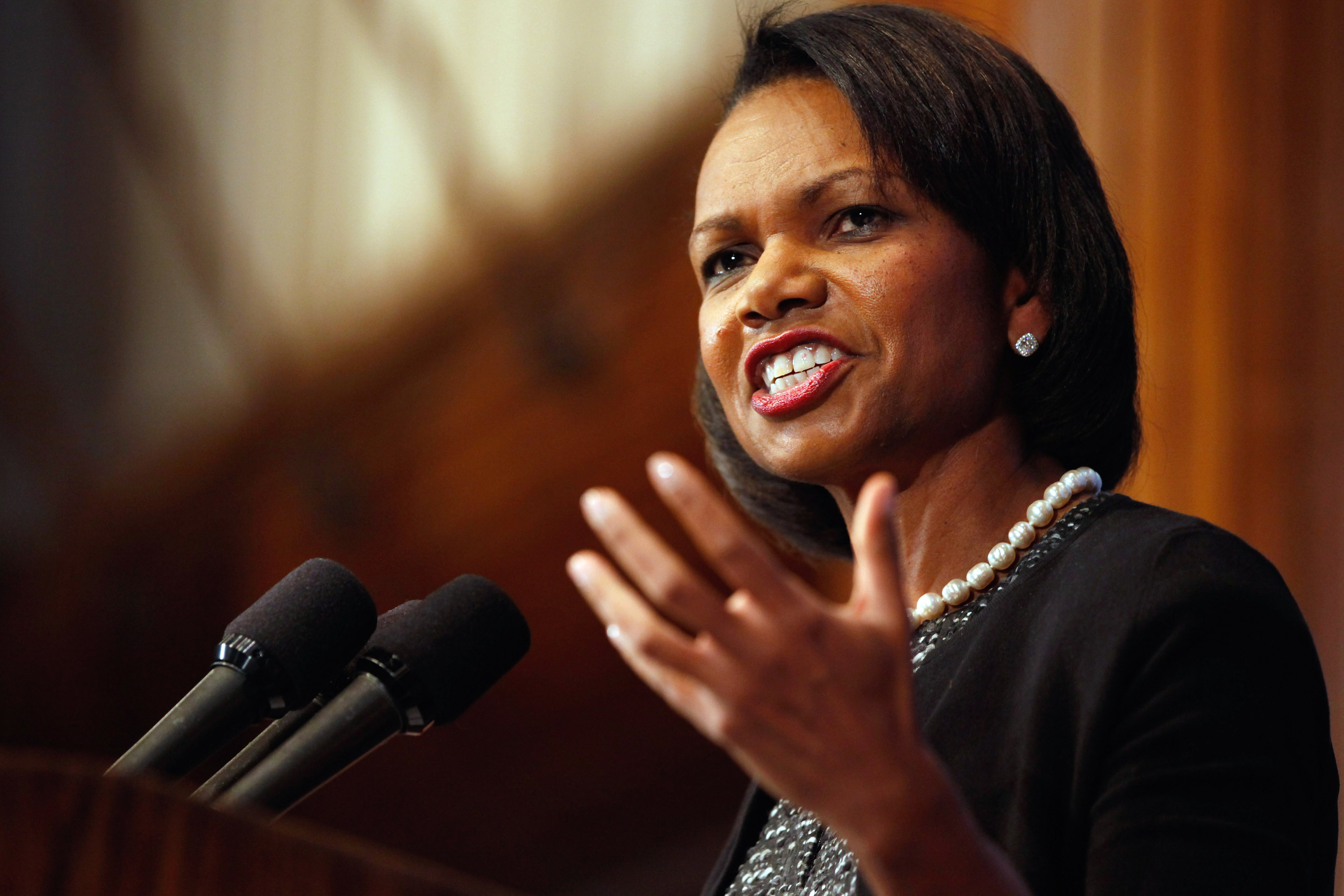 Condoleezza Rice, former US secretary of state, will "almost certainly" be appointed for special American envoy for the South-Eastern Europe, according to Serbian media. Allegedly, Rice will be "directly involved" in Belgrade-Pristina negotiations, diplomatic sources told "Danas" daily. At the same time, the representative of Germany would also be included in this talks, sources say.
An unnamed diplomat said that former German finance minister Wolfgang Schäuble was among the "candidates" for the mission in the Balkans; however, Schäuble's recent appointment for Bundestag president has reduced this possibility. "But it is certain that somebody who enjoys the highest confidence of chancellor Angela Merkel will be engaged", the diplomat claimed. Source excluded the possibility of appointing former chancellor Gerhard Schröder for the role in the Balkans due to his close ties with Russia.
According to diplomats, European Union's high representative for foreign policy Federica Mogherini will remain key figure in moderating Belgrade-Pristina dialogue, while US and German representatives will have the role of "advisors".
The new engagement of baroness Catherine Ashton, former moderator in the dialogue, is excluded over the fact that United Kingdom is leaving EU. But diplomats say that the British House of Lords members are preparing "a document do define the relations of London with the Western Balkans".
The diplomats claim that the involvement of the Russia in Belgrade-Pristina talks is not probable due to the disapproval of the Kosovo side. "Everything is possible, but the consent of all negotiating sides is needed. At this moment it seems almost unbelievable that Pristina would agree with the involvement of Russia, just as Belgrade claim that it would not allow an American engagement", an unnamed diplomat said./IBNA