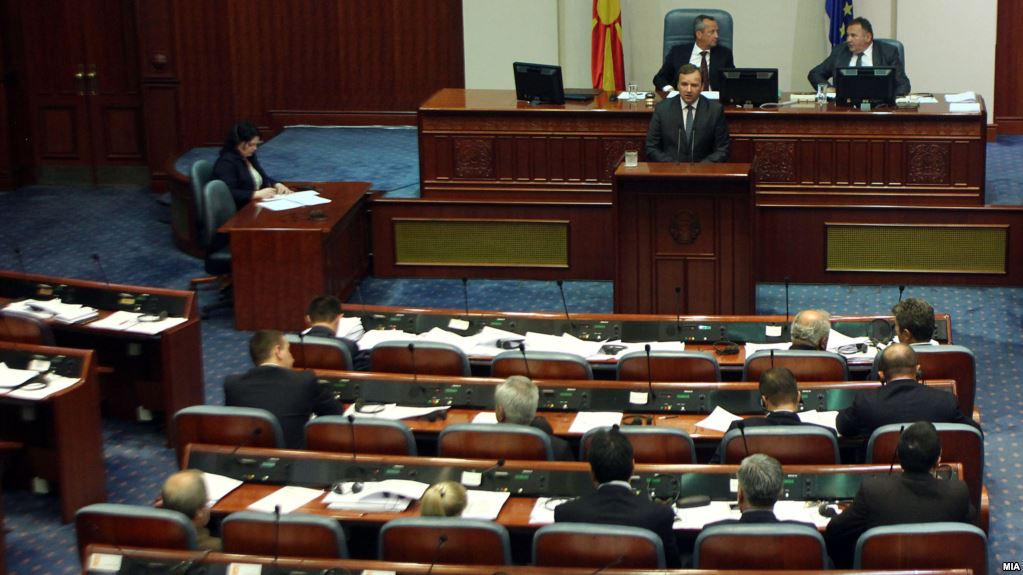 VMRO-DPMNE will back all the laws which have to do with the reforms, if SDSM (Macedonian Social Democratic Union) led by PM Zoran Zaev withdraws from the voting of the law on languages, which makes the Albanian language the second official language in fYROMacedonia. This was said by the leader of the largest opposition party, Hristijan Mickoski.
"If he's being blackmailed that the government will be dissolved, VMRO-DPMNE is ready to offer its MPs in order to support the government for the reforms, on condition that it withdraws from the law on languages", Mickoski said.
SDSM said that with these conditions, VMRO-DPMNE is leading similar policies to the ones followed by the previous leader, Nikola Gruevski.
"VMRO-DPMNE continues to display its fake patriotism. With these actions, they are damaging the citizens and the state. Mickoski needs to find the strength to reform VMRO-DPMNE and abandon divisive policies", SDSM said.
Coalition parties, SDSM and BDI (Democratic Union for Integration) have stressed that they will manage to approve the law on languages, although VMRO-DPMNE has submitted 35 thousand amendments in parliament to prevent this law from being approved. /balkaneu.com/