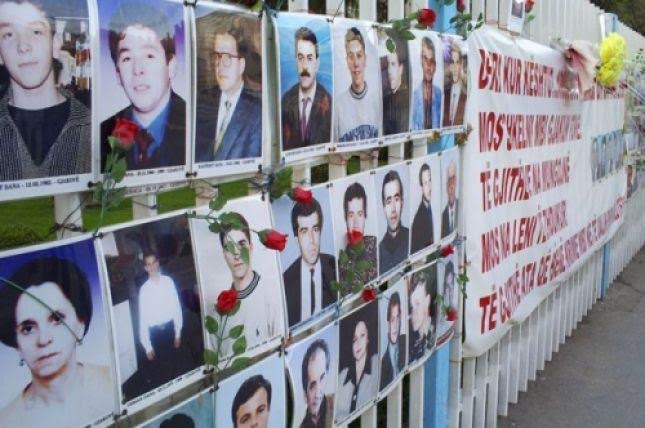 Pristina, 27 April 2016/Independent Balkan News Agency
By Elton Tota
Kosovo Trust Human Rights in demanded today the conditioning of the continuation of talks with Serbia with the finding of those who disappeared in the 1999 war.
Through a press release, Kosovo Trust for Human Rights said that it has also requested before for the topic of missing people to be introduced in the agenda of talks between Pristina and Belgrade in Brussels.
"Given that there's a shortage of information on the location of massive graves or individual graves and given that last year there's been a gridlock in finding these graves, political pressure remains the only possibility that can bring progress in this process. There exists no reasonable argument that prevents the parties involved in the talks to shed light upon the fate of missing people, given that this topic, must first of all be seen from a humanitarian point of view", the press release says.
According to this organization, parties involved in the talks must also address criminal responsibility for the crimes committed during the war.
"According to the Coroner's Office in Pristina, there are around 300 human skeletons previously found in different graveyards. Based on the DNA analyses, these skeletons do not coincide with the blood samples gathered from the family members of the missing people. The experts of the field say that this problem is a result of the wrong identification occurred in the past", Kosovo Fund for Human Rights says.
For this reason, this organization calls on responsible authorities to take concrete action which would enable the identification of these human remains by identifying cooperation with associations of the families of war victims.
This organization says that the identification of these human remains would ease the pain of a considerable number of families of the victims, who have been living in pain for the past 17 years. /balkaneu.com/