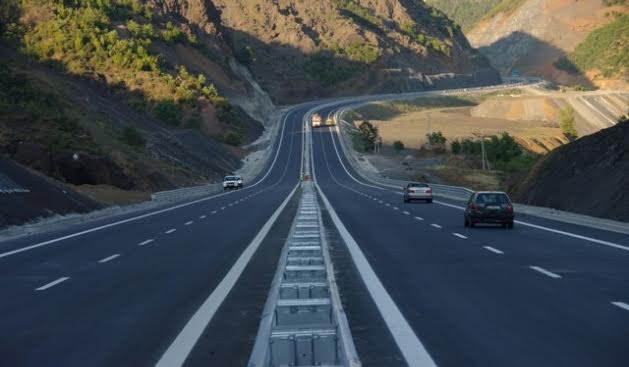 Tirana, 6 September 2016/Independent Balkan News Agency
Amid numerous debates between experts and citizens for the concessionary agreement on the road that links central Albania with Kosovo, the government has suspended the decision. Officially, the cause doesn't relate to the civil reaction which said "no" to the 5 euro toll fee for cars, but a debate involving the ministry of Transport and the competitors in the tender.
"Catalyst and Salillari LLC" company, which ranked second in the tender, has complained to the Commission for Public Procurement against the decision of the ministry of Transport.
Based on this, authorities have decided to suspend the application of the concessionary agreement for the winning company "Vendeka Bilgi". This company was expected to start the activity for the construction, operation, maintenance and rehabilitation of the highway linking Milot to Morina.
General secretary of the Ministry of Transport, Eduard Seitaj, explains that the company that has filed a complaint claims that a wrong decision has been taken.
A commission is soon expected to take a decision on the complaint of the company which is active in public works funded by the Albanian government.
The winner of the concession for the maintenance and rehabilitation of the highway linking Milot to Morina, an important segment of the "Nation's Road" segment, is Turkish company "Vendeka Bilgi Teknolojileri Ltd".
This company offered 320 million euros for investments, while it will be subsidized by the state in the amount of 5,6 million euros, if the projected number of cars expected to pass is not achieved.
"Catalyst and Salillari" was ranked second in the concession race. It offered an amount of 217 million euros for investments and demanded 4,99 million euros worth of subsidies by the state. /balkaneu.com/
More: Ten euros for a part of a national road? Strong debates in Albania about the Nation's Road concession