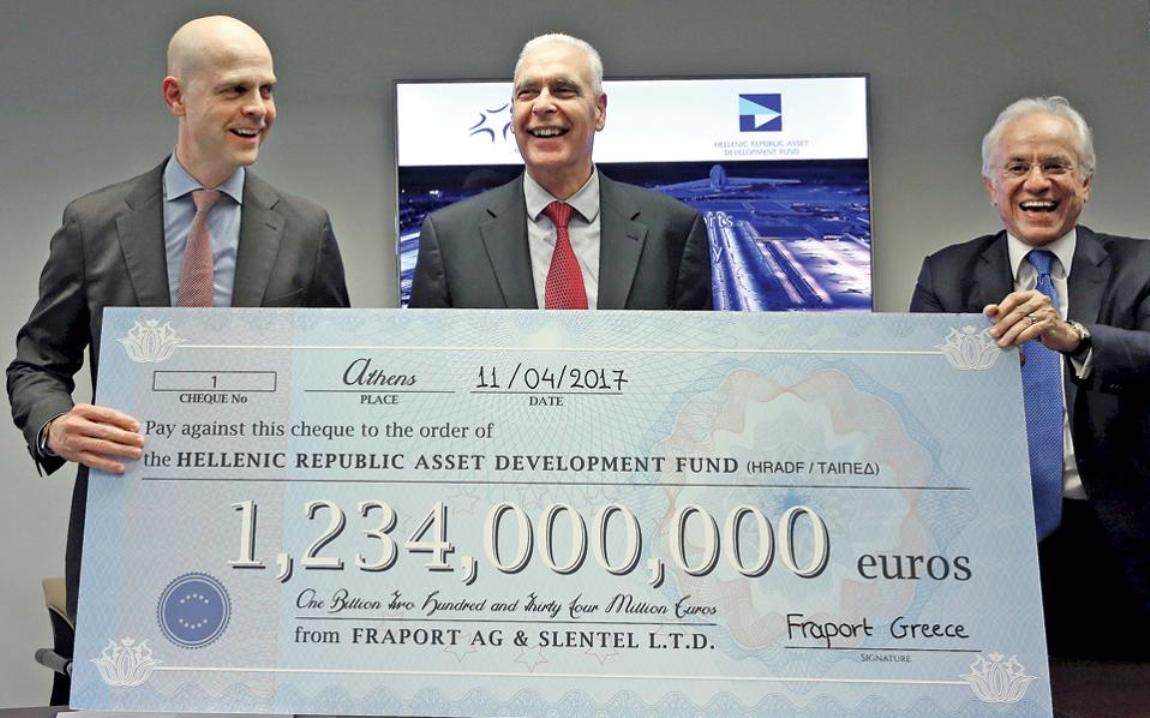 Fourteen regional Greek airports were officially handed over to Fraport Greece on Tuesday, completing another privatization in the crisis-hit country.
The agreement is considered a milestone for the Greek privatization program, with multiple benefits expected for the Greek economy. It took four years since the proclamation of an international tender in April 2013 for the project to be completed.
The privatization of Greece's 14 regional airports will significantly boost the country's drive to achieve positive growth rates after years of recession and meet the goals of its bailout deal with international creditors.
The German-Greek consortium made a one-off payment of 1.2 billion euros to Greece's privatization fund, TAIPED, and assumed the management and operation of the ports. In addition to the lump sum, the Greek government expects cumulative fiscal, social and other benefits amounting to EUR 4.6 billion.
The private investor is granted the use, operation and development of the airports for a period of 40 years. The transfer procedure began with the smaller of the 14 airports, such as the facility on the island of Kos.
Within the obligations of the FRAPORT AG – SLENTEL Ltd. Consortium falls the upgrading of the airports within the first four years of the concession, and, subsequently, to maintain and preserve service levels for the whole duration of the concession. Infrastructure and facilities to be built by the investor are also placed under the ownership of the Greek government and are to return to the latter on the expiry of the concession.
Of the 400 million euros budgeted for facility upgrades in the first 48 months, 95 million euros alone will be invested into the Macedonia Airport of Thessaloniki, Greece's second largest airport.
The concession includes the airports of Aktio, Chania, Kavala, Kefalonia, Kerkyra, Kos, Mitilini, Mykonos, Rhodes, Samos, Santorini, Skiathos, Thessaloniki and Zakynthos. Combined these airports served in 2014 approximately 22 million passengers.
The  completion  of  the  concession  agreement  of  the  airports  between  the  Greek government  and  Fraport  Greece  was  signed  by  the  competent  ministers  of  Finance,  Mr. Euclides  Tsakalotos,  Infrastructure  and  Transport,  Mr.  Christos Spirtzis, and National Defense, Mr. Panos Kammenos. On behalf of TAIPED, the agreement was signed by its' CEO, Mr. Antonis Leousis./IBNA