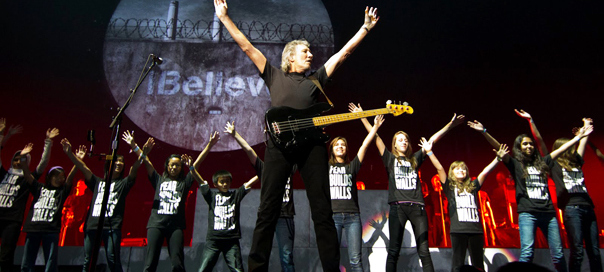 By Natasa Radic – Split
After a spectacular concert of Roger Waters' "The Wall", held on July 23rd on the stadium of the football club Hajduk in Split, which was attended by around 20,000 spectators, the company that was one of organizers – Adria entertainment – announced a lawsuit against the club Hajduk.
-The legal uncertainty that has been shown represents a breach of contract by Hajduk, and has caused us incredibly big problems with the management of one of the world's greatest performers, Roger Waters, as well as with our partners in Live Nation, and the incredible additional charges. The result of this is that, apart from the fact that Split will no longer see the spectacle of this kind, because there is absolutely no infrastructure for the implementation of such concerts in Split (in fact, all machines and complete personnel were brought from Zagreb), it is very likely that, just because of this scandal, Live Nation will begin to avoid and Croatia after this season – said the director of Adria entertainment Vladimir Ivankovic. He pointed out that the lot has been done by reducing VAT on concert tickets, but at the same time, the things they have experienced in Split from the people who run the football club, is unprecedented in the world.
-Imagine you rent an apartment, and your landlady sleeps in your room every two days – said angrily the director of Adria Entertainment.
President of Hajduk Marin Brbic has a completely different story and he announced counterclaim. He claims that the organizers of the concert behaved very frivolous and unprofessional, and points out that the spectacle took place only because of the goodwill of the Split club.
– There is no mention that we have terminated the contract in mid-June because they were two months late with the payments of their obligations, which is defined as gross violations. They do not even mention that they have entered into possession of the stadium two days earlier than had been anticipated, and that they left a day later – said Brbic to the Croatian media.
On the night of the 22nd and 23rd July the club has even threatened to cut off electricity because Adria Entertainment did not provide the insurance of the company, which would be collected in case of damage and breach of contract. After the open threats in the afternoon of July 22nd, the insurance documentation appered already on July 23rd in the morning.