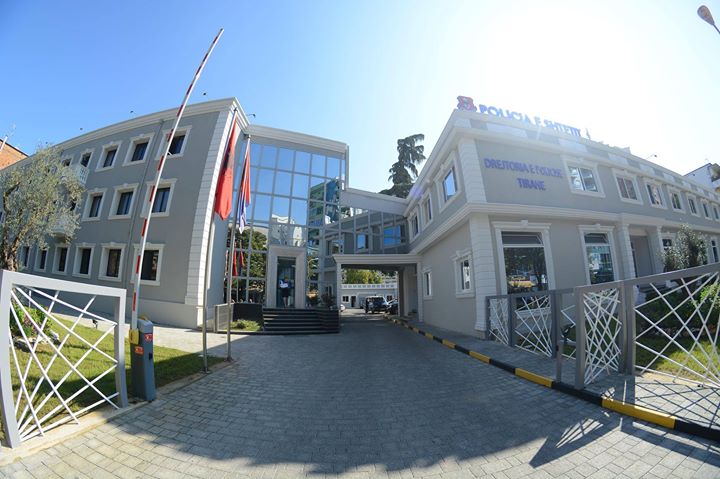 Tirana, 19 May 2015/Independent Balkan News Agency
By Edison Kurani
A recent report by the Overseas Security Advisory Council (OSAC) states that the level of security in Albania is worrying. The report summarizes the security situation in Albania during 2014. It says that the general level of crime has continued to grow in the past five years, especially crimes such as thefts and robberies.
Street crime continues to be omnipresent in urban areas, especially in the night hours.
In spite of several achievements by security forces against the traffic of weapons and drugs, organized crime continues to operate in Albania, while violent crimes continue to see a decline since 2011.
The report says that the previous tendency of using explosives, especially car bombs and bombs in residential properties have dropped by 15%, but, the area of Fushe-Kruja, 20 km away from Tirana is still worrying.
The attacks continue to target particular individuals due to business conflicts or political activities.
One of the newest threats for Albania and the Balkan region, according to the report, relates to the growing number of the so called "foreign fighters" who come back to the region from countries such as Syria and where many of them are of Albanian nationality.
OSAC was created in 1985, with the aim of encouraging cooperation in the domain of security through the interests of the American private sector in the world and the US State Department. OSAC is the Diplomatic Security Bureau of the State Department. The council consists of 34 private and public entities and its members represent particular industries or American government agencies that operate outside the American territories.
Details from the 2015 Crime and Safety Report on Albania
Crime Rating: Medium
Crime Threats
In 2014, the overall crime and safety situation continues to remain a concern. Crime has continued to increase over the last five years, mainly due to the large increase in thefts and burglaries. Street crime is fairly common in urban areas, predominantly at night. The most notable increase in crime has been burglaries, theft and domestic violence claims. Violent crime has seen a continual decrease since 2011. Recent crime statistics indicate a decrease in violent crimes (murder, attempted murder, robberies by force, armed robberies). Albanian police and security forces continue to achieve success in combating illegal weapons and drug trade but organized criminal activity still operates in Albania; while it remains a serious problem, violence related to it rarely affects the international community.
The previous increasing trend of the use of explosives, particularly, remotely detonated explosives placed in vehicles and at private residences has declined 15 percent but is still alarmingly high with 72 explosions occurring. The majority of these incidents occurred in Fushe-Kruje, approximately 20 kilometers from Tirana. These appear to target specific individuals and to be related to internal disputes over business, criminal, or political activity and have not targeted the international community.
Areas of Concern
The security situation has improved in Lazarat, however, the Embassy does not allow personal travel to the area, and visitors are strongly discouraged from traveling to the region.
Transportation-Safety Situation
Road Safety and Road Conditions
Driving is extremely hazardous and is one of the most dangerous aspects of living and working in Albania. The government has begun stricter enforcement of traffic rules and has started a large-scale information campaign attempting to get drivers to obey traffic laws. While the number of traffic accidents significantly decreased in 2014, Albania still has one of the highest accidents-to-vehicle ratios in Europe.
Road conditions are poor, especially in rural areas. Street lighting can be non-existent, and where it does exist, it is susceptible to power interruptions. The government has undertaken large-scale road improvement projects and while this has improved several major roadways, the work can be unpredictable, and a lack of adequate signage can lead to dangerous driving conditions and confused drivers. Many intersections lack traffic signals and stop signs, contributing to aggressive and often erratic driving patterns.
Political, Economic, Religious, and Ethnic Violence
In 2013, Albania saw a historic and peaceful transfer of power after the Socialist Party was elected to office in June. On Election Day, one shooting incident occurred in the north, but the Organization for Security and Co-operation in Europe (OSCE) characterized the campaign environment as "peaceful overall, with only a few isolated incidents of violence." This has not always been the case; on January 21, 2011, four protestors were killed by security forces during a violent opposition demonstration and more than 100 were injured in the rioting, including many police. Two Republican Guard members were later charged for the shootings.
Political Violence Rating: Medium
Local, Regional, and International Terrorism Threats/Concerns
A growing concern in Albania and the Balkan region is the increased threat posed by Foreign Fighters traveling to Syria and returning to the region. Large numbers of these individuals who are of Albanian decent come from Kosovo, Macedonia, and Albania. In March, Albanian State Police acted against a Syria fighter recruitment ring, resulting in the arrest of nine people for "Inciting Acts of Terrorism" and four other international arrest warrants. Two of the arrestees were imams at mosques on the outskirts of Tirana who teach an extreme version of Islam. Additionally, Parliament passed a series of new statutes to Albania's Criminal Code aimed primarily at strengthening the government's ability to address the problem of Albanian nationals who travel to fight in the conflict in Syria.
Terrorism Rating: Medium
Civil Unrest
Protests by opposition party leaders have become more frequent. In 2014, the Democratic Party initiated both small and large scale protests against the ruling Socialist Party government. These protests continue to be non-violent, but caused major traffic disruptions. The largest anti-government protest was held on November 22, with 15,000 to 20,000 demonstrators calling on the government to reform Albania's economy, create new jobs, and provide free health care. Several smaller protests have occurred in front of the Parliament and Prime Minister's office, but they tend to be planned in advance. There were only a few sporadic demonstrations, and those did not seem to disrupt traffic or government operations.
Apart from domestic political concerns, demonstration activity is most frequently small and in response to power shortages, taxes, property rights and other domestic economic complaints.
Religious/Ethnic Violence
According to the 2011 census, approximately 57 percent of Albania's population identifies as Muslim, but radical Islam has few adherents. The vast majority of Albanians are strongly secular. In recent years, several Islamic non-governmental organizations (NGOs) have made attempts to increase their popularity in Albania but have met with very limited success.
Post-specific Concerns
Drug-related Crimes
In southern Albania, the area of Lazarat in Gjirokaster District was one of the largest marijuana producing regions in Europe. In June, a large-scale anti-drug initiative by law enforcement resulted in major seizures of marijuana and several arrests.
Police Response
The government is making a concerted effort to improve the country's law enforcement and security infrastructure and reduce corruption. In 2014, Albania increased both the numbers and pay of the Albanian State Police (ASP).
The government has improved the country's law enforcement and security institutions, and police have a visible presence throughout Tirana and other large cities. Due to limited resources and manpower, their response is often delayed. Police tend to respond more rapidly when contacted by members of the international community. One concern regarding police performance is their low salaries and the resulting potential for corruption. Regardless, law enforcement capabilities continue to improve, especially in the areas of counter-narcotics and organized crime training.
Crime Victim Assistance
The police emergency number is 129, though response times vary. The government is implementing a plan to place English-speaking officers in a number of accessible police stations throughout Tirana to facilitate communication with foreigners in the event of an emergency.
Medical Emergencies
Healthcare is a serious problem; medical care beyond first aid is limited, and emergency medical service (EMS) is virtually non-existent. There are no trauma hospitals located outside of Tirana. Individuals under continuing medical supervision should consult their physician prior to travel. All visitors should bring a sufficient supply of any required medications. /ibna/