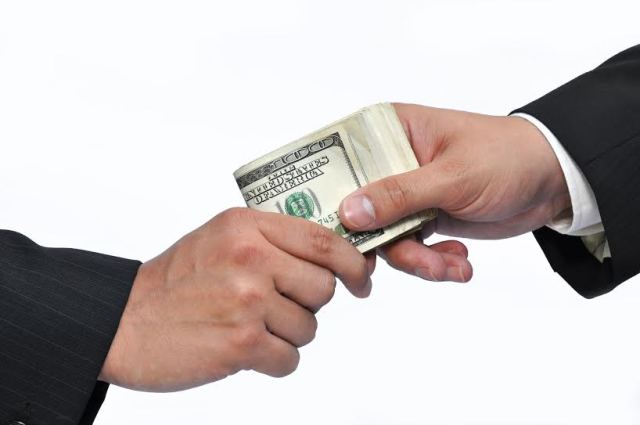 IBNA Special Report
Skopje, December 10, 2014/Independent Balkan News Agency
By Naser Pajaziti
Corruption continues to be an acute problem in FYR Macedonia and it's present in every institutional and social domain. Several activities and campaigns have taken place to address the issue of corruption.
Over 15 NGOs and many citizens have drafted and signed a platform against corruption.
Aleksandar Krzalovski, head of the Macedonian Center for International Cooperation told IBNA that the platform provides cooperation with all parties against corruption, including state institutions, political parties, business community and international community.
"Our platform will follow and analyze the legal platform, policies and public activities for the prevention of corruption. We will also encourage public debates for the assessment of the laws and if it's necessary, we will propose the amendment of the laws. This anti-corruption platform has found the support of the American agency USAID, which funds the project".
Representative of UNDP in Skopje, Luisa Vinton said that citizens in FYR Macedonia must not accept corruption as part of their life and the fact that they must offer money to receive services. "Everyone has his role in fighting corruption. According to our analyses, 35% of the citizens have offered bribes, without being asked by doctors or police officers", said Vinton.
UNDP is part of a project for the fight against corruption, which is taking place in the communes of the country.
All the heads of 85 communes in FYROM have signed the so called document against corruption, which has been drafted by the Anti-Corruption Committee and UNDP.
Communes will have a guideline to strengthen fight against corruption and this must serve both public servants and citizens.
Head of the Anti-Corruption Committee, Georgi Slambkov, said that this campaign aims at increasing the efficiency of institutions against corruption, but also inform and raise the awareness of the citizens. "We're engaged in the fight against corruption and our strategy has been implemented through different projects since 2012 in cooperation with UNDP. The projects relate to the fight and prevention of corruption on a local government level, while there's also a possibility for projects on a national level", declared Slamkov.
According to him, Anti-Corruption Committee has filed so far seven lawsuits for corruption and these cases have been sent to the prosecution. There have also been 40 public complaints for conflicts of interest by state and local officials and 50 demands for verification of the wealth of public people.
Citizens say that corruption is still present on a local level. Isni R, a businessman from Skopje, told IBNA that corruption is almost present in every corner of the administration. "In order to receive an ownership document or other documents, public servants know how to ask money for it. They present the case as very difficult and problematic and this way, citizens must offer or promise something in order to secure the necessary document. In many cases, the administration is linked with external middlemen", says Isni R.
During the past two years, 14 cases of corruption have been discovered and they involved heads of communes. In the recent months, 3 heads of communes have been prosecuted. They're accused of embezzlement, exceeding their powers and concealing their wealth generated in illicit ways. /ibna/