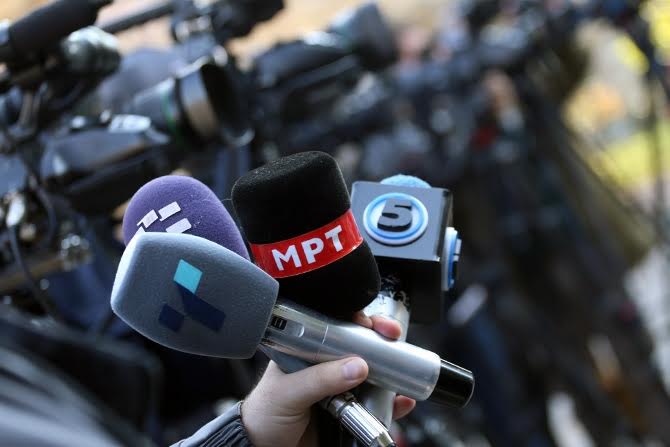 The support that has been given to some media through the state budget has lead to a degradation of the media market in FYROM. This is the conclusion of the two day forum held in Skopje called "Integrity of the media and their funding", organized by the Institute of Media.
Mladen Cadikovski, editor in chief of 24Vesti TV says that there are two factors which damage the state of the media in the country.
"There is no political will to have independent journalism. In the recent years, this government has uprooted independent journalism and created its standards in controlled media. This happened by allocating budget funds for the media. This served to corrupt owners, editors and journalists, who submitted to this pressure", Cadikovski said.
Editor in chief of INA-online news agency, Memet Latifi says that the catastrophic situation of online media, where new portals come out, controlled by politics and through which money laundering is done.
"We have a chaotic situation with portals, as there is no law that regulates them. This situation favors someone, because portals or news agencies that have been functioning for years have been avoided and the government funds portals which are created over night, but which report in favor of them. This issue must be regulated and no time should be wasted", Latifi said.
According to a study carried out by the Media Observatory in Southeast Europe, reforms must be made along with an improvement of information in the countries of the region, by avoiding corruption practices and by developing independent journalism. /balkaneu.com/