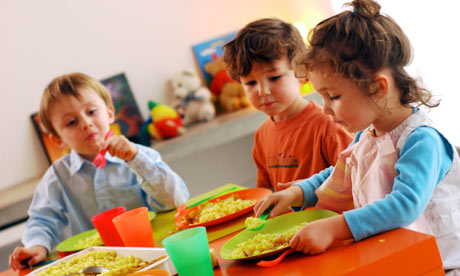 By Medina Malagić – Sarajevo
With the new school year in B&H, data gathered from the Ministry of Science and Educations shows that there is a sharp decrease in the number of children enrolled in school.
The statistics show that there will be 2.800 fewer children enrolled this year in the first grade of elementary school in comparison to last year.
The data further shows that for the beginning of this school year, there were 300.000 fewer enrolled students in several grades in elementary schools throughout this country. Thus, with each subsequent academic year there are fewer enrolled students. In addition, according to data collected by the Research Center for Policy and Governance, in ten years the number of students has been reduced by 76.023.
The Research Center for Policy and Governance indicated that there are between 20 and 25 students in each department, and this falls below the European standard.
The data did not come as a surprise, because it has been a continuing trend for several years.
The drop in students has been taking place in smaller areas of the country that are not easily accessible, as well as in larger cities such as Sarajevo and Banja Luka.
Since the education system in B&H deeply fragmented and divided, especially in the FB&H, this only serves to exacerbate a deeply troubling problem. The number of teachers has increased, while the number of students has decreased, leading to a less efficient expenditure of resources. This is also because with fewer students, there will also be fewer departments.
Since the end of the war, B&H has also been faced with 'brain drain'. Every year individuals and families leave the country to seek better opportunities somewhere else, so emigration is another reason for the continuing drop in student enrollment in primary schools.
The natality rate has also dropped and is another cause for fewer enrolled students in B&H schools, which is just one of the myriad of symptoms of the protracted economic stagnation in B&H.