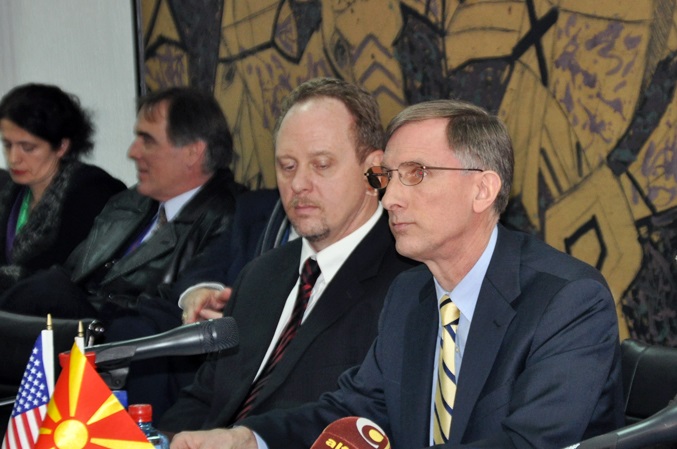 Skopje, October 14, 2014/ Independent Balkan News Agency
By Naser Pajaziti
US ambassador to Skopje, Paul Wohlers has expressed his concerns over corruption in FYR Macedonia.
He said that it's plainful that during 2013, no official was jailed for corruption.
"In 2013, the anti-corruption commission has investigated 228 cases of corruption and this number is not small, given the size of your country. Zero cases convicted. This means that corruption in Macedonia is equal to zero and it's not ridiculous, but it's painful", said Wohlers during the presentation of the results on the level of corruption in the country, conducted by the Macedonian Center for International Cooperation (MCMS).
According to him, nobody can be immune to the law, regardless of the position or party that he comes from.
According to MCMS study, corruption in FYROM is a big problem and it ranks sixth in terms of the responses given by respondents. Corruption comes after unemployment, poverty, small wages and high prices.
This report says that a part of policies against corruption are not in line with the real needs. Citizens have stressed that they have faced different forms of corruption, where state administrators are the main protagonists. Custom officials, judges and doctors are perceived as some of the most corrupted public servants. /ibna/