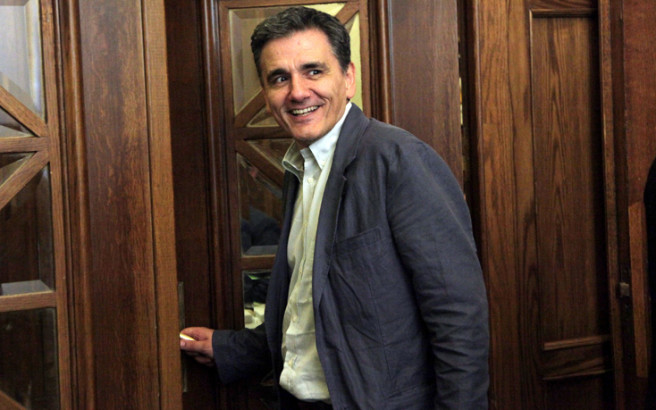 Athens, March 10, 2016/ Independent Balkan News Agency
By Zacharias Petrou
The Greek bailout program review restarted on Wednesday as talks between Greek government officials and the quadriga of the country's creditors got underway in Athens.
The two sides set the agenda and scheduled meetings for the entire week. On the first day of negotiations, all open issues were placed on the table as talks have many points to cover and it is as yet uncertain when they will conclude.
The high-ranking officials of the creditor institutions met with Finance Minister Euclid Tsakalotos first, before holding talks with Labor Minister Giorgos Katrougalos in the evening.
According to Greek government sources, creditors have not revealed their stance on many outstanding issues and there seems to still be a difference of opinion between the International Monetary Fund and the European institutions over the fiscal gap that needs to be bridged with focus on Greece's pledge to register a primary budget surplus of 3.5 percent in 2018.
There is also some distance separating Athens and its creditors on the management of non-performing loans, while talks will further focus on reforms in the energy sector, particularly the opening up of the electricity market.
On taxation – which will be discussed Thursday along with growth strategy for the agricultural sector – there are five main issues outstanding in the talks with the creditors. These are income tax rates, rental income taxation, taxes on farmers, the voluntary revealing of undeclared incomes, and the further independence of the General Secretariat of Public Revenues.
At the end of the first day of talks, Labor Minister Giorgos Katrougalos told reporters that creditors have not demanded main pensions are cut. However, he added, they are keen on pensions accurately reflecting contributions.
On Thursday the two sides are expected to continue discussion on four main issues relating to social security reform: the architecture of the system, reform affecting professionals and farmers, the way pensions will be calculated in 2018 and supplementary pensions. Creditors are reportedly pressing for a recalculation based on the actual number of years of contributions paid by beneficiaries, in order to determine their monthly social security payment.
Talks with Economy Minister Giorgos Stathakis will also be held Thursday with focus being on the crucial issue of non-performing loans management which includes determining procedures for out-of-court arbitration and handling the sale of NPLs to third parties.