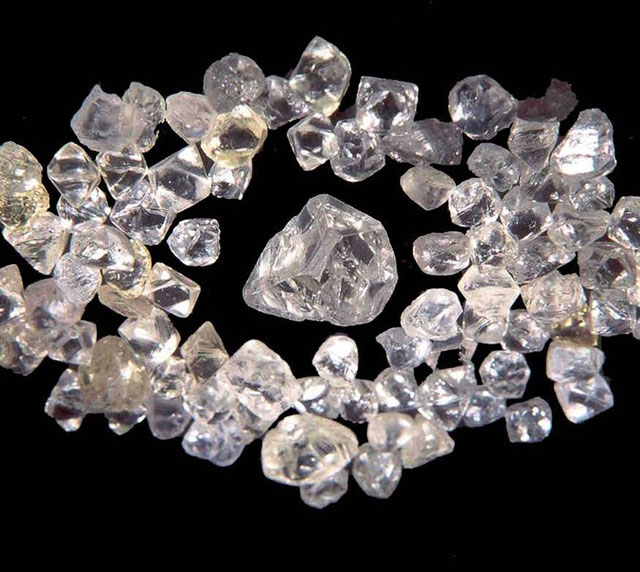 Exclusive details, what companies, banks and individuals in Albania, Italy, Tanzania, Bahams  involved in this suspected affair
Tirana, 30 November 2015/Independent Balkan News Agency
By Edison Kurani
An Italian company has been frozen in Albania, as authorities have strong suspicions that money laundering is carried out under the declared activity of processing of precious stones.
Prosecution of Serious Crimes announced that it has frozen a bank account which had 2 million euros in it and which belonged to "Alenfra" company, administered by the Italian national Simonetta Coniglio.
The prosecution said that the funds were seized because they are suspected of being the proceeds of money laundering.
The Court of Serious Crimes has accepted the request of the Prosecution to seize Coniglio's account, who now, under the Anti-Mafia law, must justify the verity of the source of this amount.
According to the National Registration Center, Alenfra declared that it was dealing with "the import and export, retail and whole sale of precious stones and metals" from Tanzania to Albania and then to Europe.
For this reason, it has circulated different amounts from Tanzania to the bank in Albania. On 21.10.2014, the Alenfra bank account at BKT, has received a transfer from a foreign company called "Zebra Investment LTD" with its head office in Panama, at the amount of 2 million euros. The money was transferred by Zebra Investment Ltd through Lombard Odier and Cie Bank (Bahamas).
To justify this incoming transfer, Simonetta Coniglio has submitted a commercial agreement signed between the sides, but this agreement was not signed in the presence of a public notary.
TIMS system shows that the Italian national has entered Albania for the first time on 29.06.2014 from Kukes and left the territory of the Republic of Albania on 31.10.2014. After this date, there is no other entry.
On 31.10.2014, this citizen has requested from BKT branch in Kavaja, where she had opened an account under the name "Alenfra", the execution of a transfer abroad amounting to 717 thousand USD and the beneficiary of this amount was "Kasero Gold Mining Export&Import Limited", based in Tanzania. The beneficiary bank is Eximbank Ltd (Tanzania) and the description of the transfer was "payment of invoice for the purchase of 716.93 carat diamonds. For this reason, Simonetta has deposited an invoice issued by Kasero Gold Mining Export & Import Limited.
Inquiries indicate that the company in question has been registered on 14.02.2011 and that Tanzania is the country where diamonds are extracted and which has a significant production of this precious stone.
Meanwhile, the amount of 2 million euros transferred to Bahams has been done by a company based in Panama, for which there is no information available.
Meanwhile, "Alenfra" has been registered at the National Registration Center 15 days after the Italian national, Simonetta arrived to Albania.
The company seat premises appearing at the National Registration Center data, belongs to a person called Arben Alia, who has declared that this has been registered in a fictitious way, as he had never let out his premises.
The frequent transactions in these accounts (deposits and withdrawals within a short period of time) have given rise to suspicions for money laundering.
Sources form the prosecution told IBNA that the funds was being monitored for 12 months in a row in order to prove that Simonetta Coniglio, in cooperation with her husband, Sergio Pisaneschi and Paolo Tadeo, were involved in money laundering in Albania.
Within this period of time, Prosecution of Kavaja managed to receive information that all three Italian con artists had criminal records in their country for fraud and fraudulent bankruptcy procedures.
Meanwhile, no information has been received yet on the financial activity of these citizens, in order to prove if they have the financial means to circulate such amounts of money.
In circumstances when it was no longer possible to continue with the investigations due to the information being delayed and at a time when the warrant issued by the court to monitor the accounts was running out,  the Prosecution of Serious Crimes issued a warrant from the Court of Serious Crimes to monitor the accounts for an indefinite period, based on the Anti-Mafia law. /ibna/