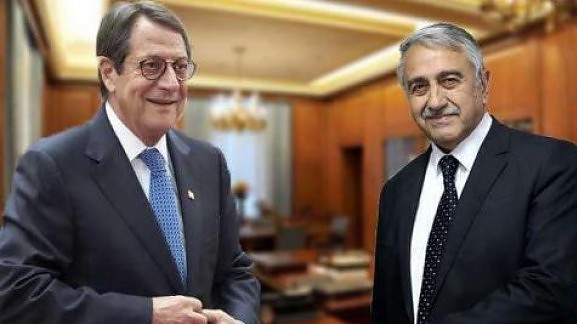 Cyprus President, Nicos Anastasiades, and Turkish Cypriot leader, Mustafa Akinci, had an in depth and extensive exchange of views on the two sides` territorial adjustment criteria, included in a joint document that was drafted in Mont-Pelerin, where talks on territory and other outstanding issues interdependently have been underway since Monday, reliable sources have said.
Anastasiades and Akinci had a meeting which lasted approximately two hours and will continue their discussion at 1730 local time.
In the meantime, the delegation of the Greek Cypriot side will be meeting later on, according to CNA sources.
The two sides decided on Wednesday to prepare a joint document with each side`s positions as regards the criteria on the territory issue, on the basis of which they will have a substantive discussion with a view to achieve convergences. The Greek Cypriot side`s positions are written down in blue colour and the Turkish Cypriot side`s positions in red colour.
Mont-Pelerin talks are scheduled to conclude tomorrow Friday.
Cyprus has been divided since 1974, when Turkish troops invaded and occupied 37% of its territory. Anastasiades and Akinci have been engaged in UN-led negotiations since May last year, with a view to reunite the island under a federal roof./IBNA
Source: Cyprus News Agency