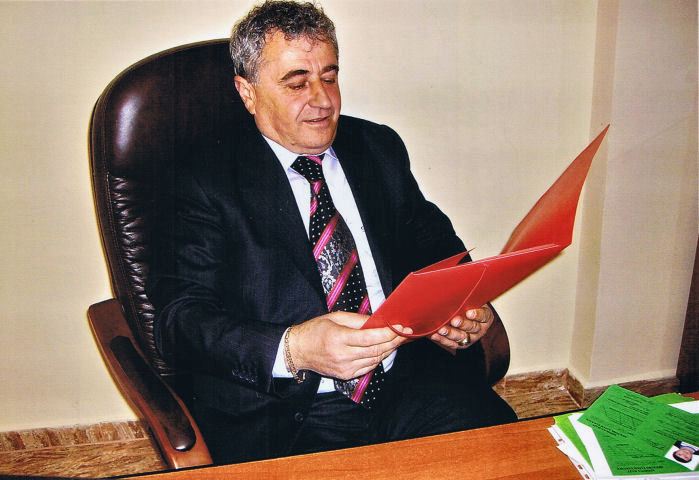 Tirana, February 5, 2014/Balkan Independent News Agency
Reorganized Labor Party (PPR), a political force in the governing coalition led by prime minister Edi Rama, publicly demands the legalization of marijuana in Albania.
Marko Dajti (photo), leader of this party, says that the legalization of light drugs such as hashish (cannabis sativa-marijuana) would reduce criminality in the country and it would also develop Albanian economy.
"In order to reduce the level of criminality and to increase economic well being, by taking the example of several other developed countries, it's necessary for the government and parliament of Albania to undertake courageous steps in legalizing cannabis. This step would have a direct impact on growing the economy of the country and Albanian farmers", said the leader of communists, Marko Dajti.
PPR is the main communist political force in Albania. This party follows the Labor Party of Albania, the political force which led the country for 45 years under the leadership of Enver Hoxha. In 1991, Labor Party of Albania changed its name to the Socialist Party, thus keeping away the devout communists. Up until today, PPR has defended these ideals and last year, it became part of the left wing coalition which won the elections on June 23.
The head of this party, Marko Dajti says that PPR demands "the licensing of the cultivation and sale for medical and industrial purposes of several plants which have been wrongly named as drugs, such as cannabis sativa".
According to Dajti, "cannabis is known to have curative properties and is filled with bio-energy, something which for tens of years has not been on the interest of big lobbies of oil, which have funded the prohibition of this plant by exploiting several hallucinatory properties that it has".
As far as this argument is concerned, Mr. Dajti notes: "Science has proven that the use of cannabis for medical reasons is positive. Even if it's not used for medical purposes, it doesn't damage the body, as it's not an addictive drug. Scientists even say that it's tobacco that should be outlawed for its addiction and damages caused to the human body and not cannabis".
Prisons filled with inmates convicted of drugs
A significant number of Albanians have been arrested and convicted on charges of cultivation and trafficking of marijuana. The communist leader, Marko Dajti says that such thing is unacceptable:
"With this law, Albania has turned into a country which condemns even 70 year olds on something which is not considered to be a felony in other countries.It's necessary to empty our prisons from 5 thousand inmates convicted of the cultivation of a medical plant and their place to be occupied by real felons", says Dajti.
According to him, by allowing this drug, the country will see real economic growth. "We will see the economic benefits that the state and Albanian farmers will have". /ibna/