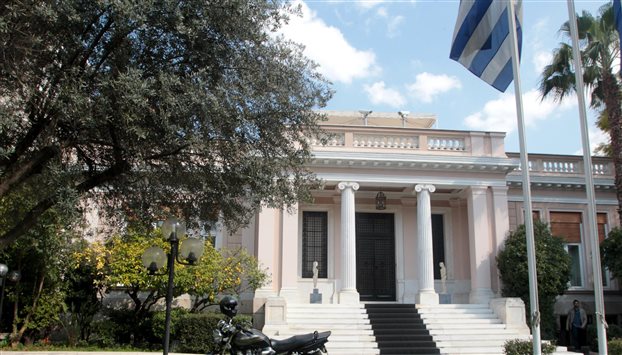 Dimitris Tsiodras will take over as director of the Maximos Mansion's Press Office, replacing Konstantinos Zoulas, who will be moved to the state television, with Argyris Papastathis and Giorgos Efthimiou serving as his alternates.
Dimitris Tsiodras, a journalist who has worked in the newspaper 'Kyriakatiki Eleftherotypia', in Flash radio 9,61 and in Mega Channel, had served in the same position, during Lucas Papadimos' governance. He then worked as a spokesman for Potami. He was one of the executives who joined New Democracy; in the latest elections he was a candidate with the ruling party in the 2nd district of Athens, but was not elected.
Argyris Papastathis, a journalist who has previously worked for the paper 'Vima' and then for 'Proto Thema' and was also included in the Piraeus Bank's Communications Officer in the last two years, will be appointed person in charge for the party's relations with the international media.
Journalist George Efthimiou, who was in charge for New Democracy's coverage by ERT and who lately is becoming an active member in the prime minister's communications office, will also be appointed an alternate./ibna