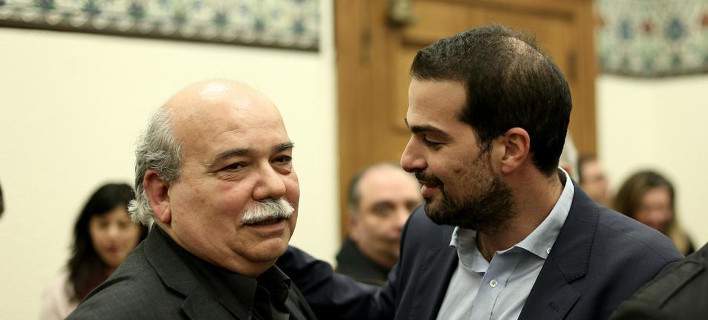 Athens, April 2, 2015/ Independent Balkan News Agency
By Spiros Sideris
A big issue has arisen in the Greek government regarding the repayment of the tranche to the IMF, which must be done on April 9.
Interior Minister Nikos Voutsis, in an interview with Spiegel, warns that Athens will not repay the April 9 tranche on time if there is no flow of funds to Greece.
"We haven't received any money since August. No other country in the world has to settle its debts only from its own resources, without taking loans", Voutsis told Spiegel.
"If we do not get any money by April 9, first we will cover the salaries and pensions and then ask the partners' consent and understanding not to pay the EUR 450 million to the IMF on time", said the minister, adding: "this will must be done through an agreement, so as not to have a default".
A little later, however, Gabriel Sakellaridis, with a statement to Reuters contradicted the Interior Minister, stressing that there is no chance the tranche of the loan will not be paid.
"There is no chance that Greece will not meet its obligations to the IMF on April 9. The course of negotiations, in any case, has covered the distance and has created common ground. In the coming days there will be further specialisation and we will soon reach a positive outcome in a Eurogroup that will ratify the agreement", government spokesperson stresses.
Cryptic Skourletis' statements in Die Zeit
At the same time, Panos Skourletis, speaking to Die Zeit, appeared cryptic on the developments in the country, noting that "if Greece does not receive money within the next ten days then I'm sorry, but this means that the majority of our European allies decided to kill Greece".
As he stresses, "we would be happy to stay in the boat called Europe, (…) but if the captain throws us overboard, we will have to try to swim".
According to Panos Skourletis, the government will reveal what Plan B it has in store and what role Russia could play in this if no other solution can be found.