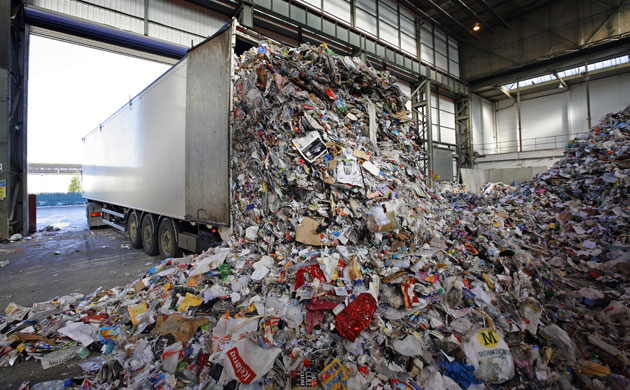 By Adnan Prekic – Podgorica
Waste management is one of the biggest environmental problems in Montenegro. Apart from the capital Podgorica, almost every other city in Montenegro is having problems with the storage of waste. Therefore, the recycling industry is one of the very few that has great potential. Montenegro is recycling only 5% of the waste, while the European average is above 50%.
The problem of solid waste management has been recognized in the EU accession process. The Montenegrin Government therefore prepared an action plan, acconrding to which, by 2020 it plans to fulfill the obligations of recycling 50 percent of the total amount of paper and cardboard, plastic, metal and glass from waste and other sources that generate wastes similar to municipal waste.
Part of European legislation defining the responsibilities when it comes to the amount of waste that needs to be recycled is fully transferred to the Montenegrin Law on Waste Management and the relevant laws. For the implementation of the EU directives, Montenegro needs to provide nearly 63 million euros, and the harmonization of legislation with the EU began in 2004.
Montenegro adopted long-term development plans and documents, and has harmonized legal framework with the relevant regulations of the European Union. Despite that, Montenegro has not established an integrated waste management system, but every municipality independently tries to resolve this problem.
Even in the region the situation is not much better, since apart from Montenegro, Bosnia and Herzegovina is also recycling 5%, while a little over 15% of waste is recycled in Serbia. The European average of over 50 percent had not yet been achieved by any country of the region.
Apart from the chapters on the rule of Law and the struggle against the corruption and organized crime, one of the most difficult chapters in Montenegro negotiations with European Union will certainly be Environmental Protection. The European Union requirements in the area of environmental protection are contained in Chapter 27, and Montenegro is currently not prepared to begin talks with Brussels on this issue. According to official data, in 2011 Montenegro has generated 6,576 tons of hazardous industrial waste. Screenings of non-governmental organizations indicate that this number is much higher. Due to situations such as these, the European Commission recommended that the montenegrin chapter of Environmental Protection be opened only when it meets certain requirements.