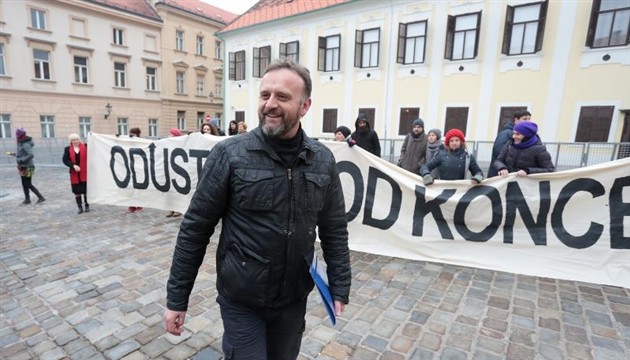 By Marija Avramovic – Zagreb
The Parliamentary Committee on the Constitution, Standing Orders and Political System issued today a unanimous decision to request from the government the verification of signatures collected for a referendum against the monetization of the highways and this decision is yet to be confirmed by the Croatian Parliament.
Initiators of the referendum against monetisation, among which are some trade unions and non-governmental organizations, ten days ago presented to the President of Parliament Josip Leko 530,853 collected signatures.
"We supported this initiative because it is an issue of good governance. This is a national resource and we object that still we have not seen a study that covers several options; perhaps monetisation is the best option, but we cannot know because there hasn't been a relevant study", said Committee member Dragan Zelic.
Zelic is also the executive director in GONG, an NGO which supported the initiative.
Union leader Mijat Stanic, who attended the session but could not speak because he is not on the committee, told reporters afterwards he had expected the committee to propose that parliament put a stay on all proceedings relating to motorway concessions until after the referendum.
He reiterated that the referendum should be held on the same date as an upcoming presidential election, scheduled for December 28. He said the civil group would ask the Constitutional Court to stay all proceedings relating to motorway concessions, maybe as early as Tuesday.
"There is no need to spend additional funds until it is seen what the citizens have decided in the referendum, because further proceedings for the purpose of giving motorway concession has a price. That is why we may as early as Tuesday apply for a moratorium", Stanic said.